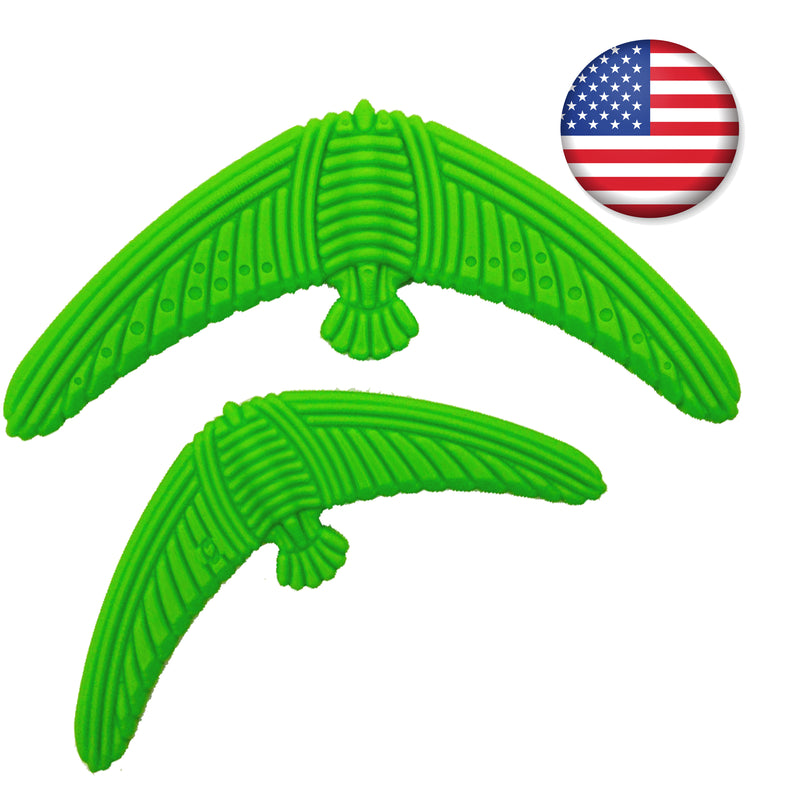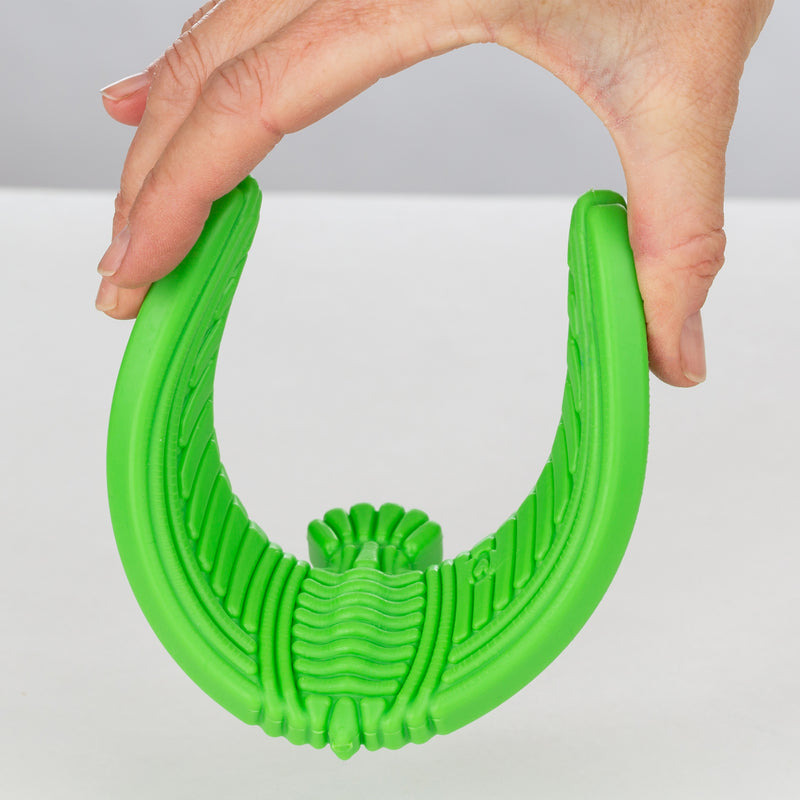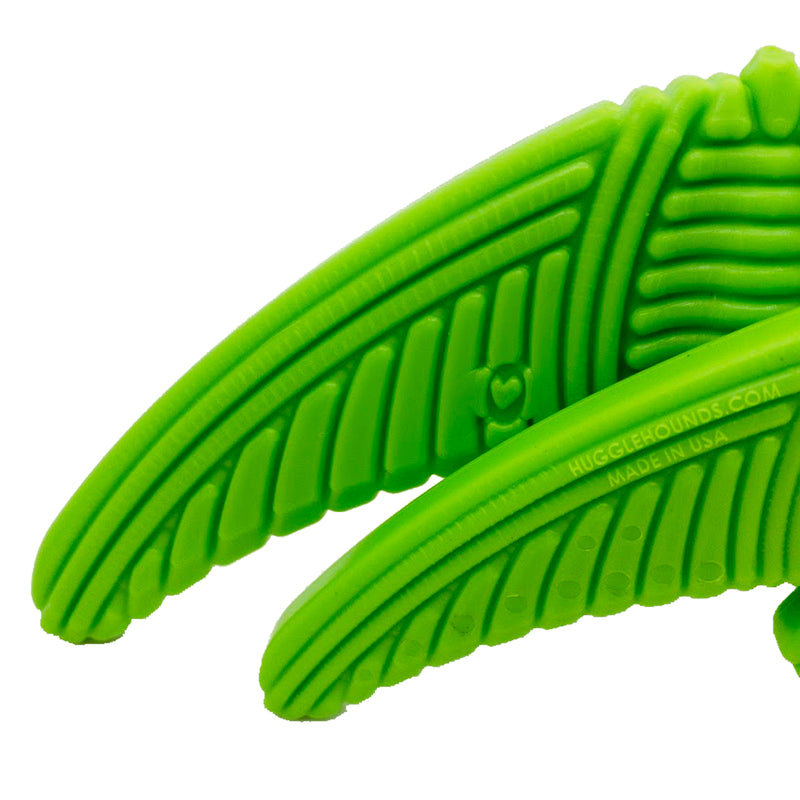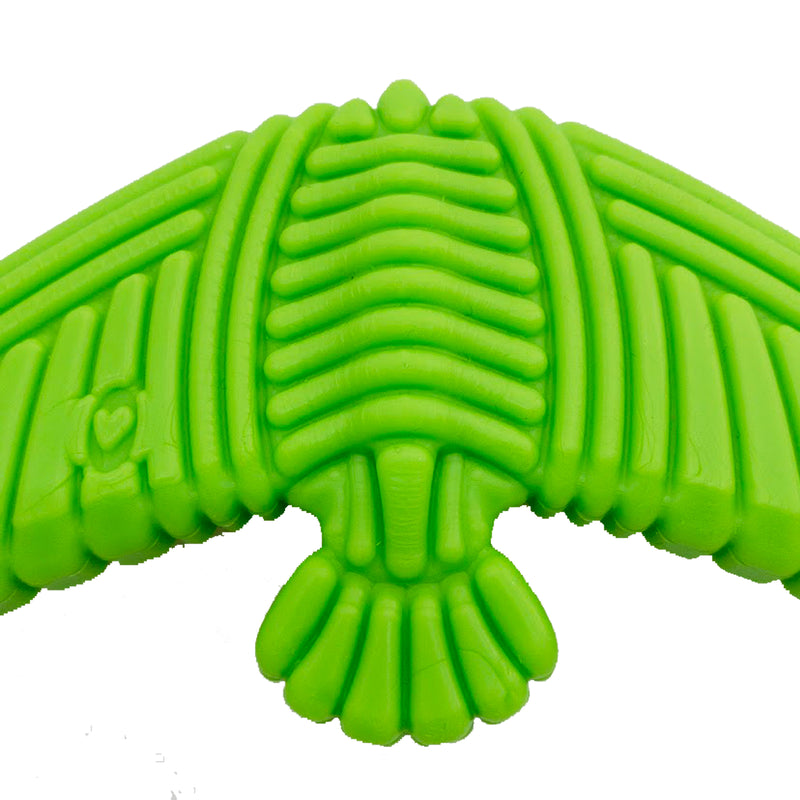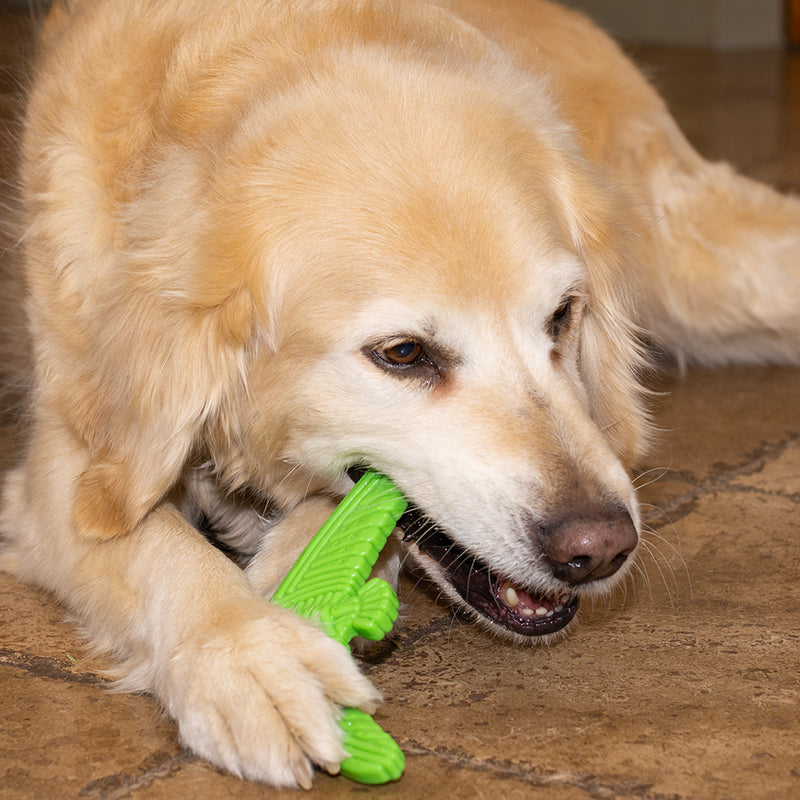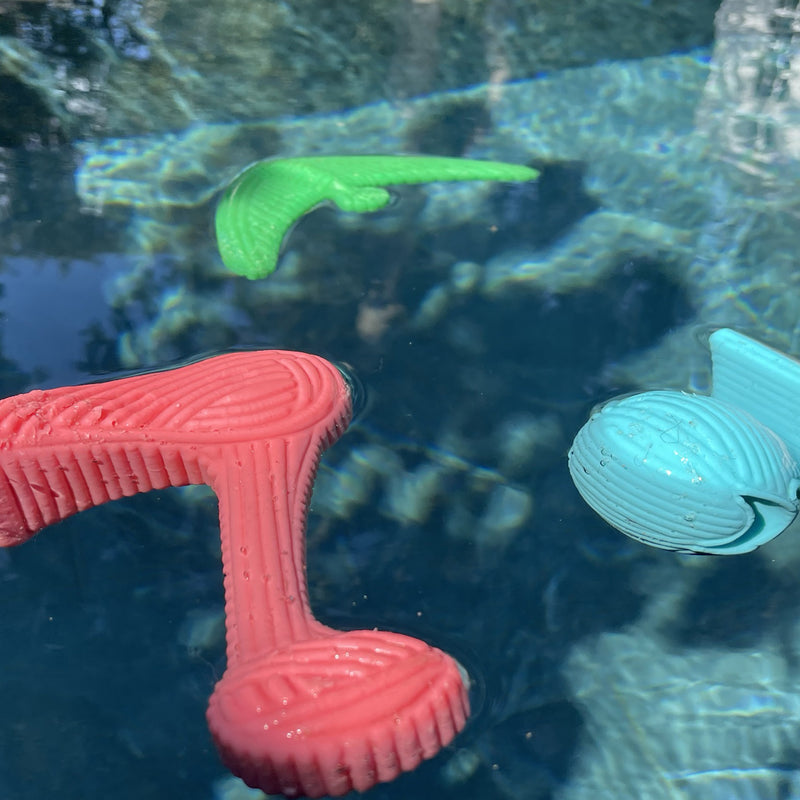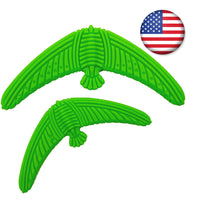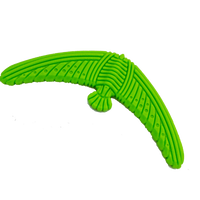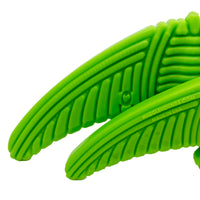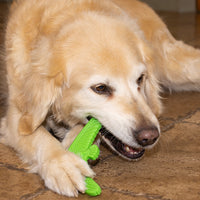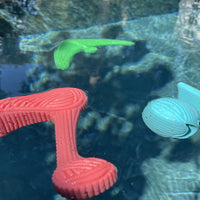 All Dog Toys
LeLe Tuffut-Flex™
$12.99
Our Tuffut-Flex™ Lele toy loves you best! Boomerang design- inspired, Lele is Hawaiian for jump, fly, or soar, and that's how you and your pup will Lele-play! With many points of paw-pressure, Lele's shape of swoops, curves and wings give pup-parents plenty of spots to grab on and send Lele flying (with your HuggleHound in hot pursuit!). This cleverly designed toy has multiple functions. Toss in the air for a fun game of fetch on water and on land!

Made in the USA from HuggleHounds® exclusive materials blend, Tuffut-Flex™ is BPA Free. For pups ready to get in the swim, LeLe FLOATS! Like all HuggleHounds products, Lele is backed by our HuggleHeart Promise™.                                               

• Flexible TPE designed for dogs who like to (softly) gnaw
• Floatable
• Non-toxic, Dishwasher Safe, BPA-Free
• Made in the USA of 100% recycled material


Small measures 5.5" W wingtip to wingtip
Large measures 8.5" W wingtip to wingtip
SKU: 10403
Several Sizes
for dogs & cats, small to large!