Holiday & Seasonal
Special toys for those special times of the year! Go ahead - let your pet celebrate in style!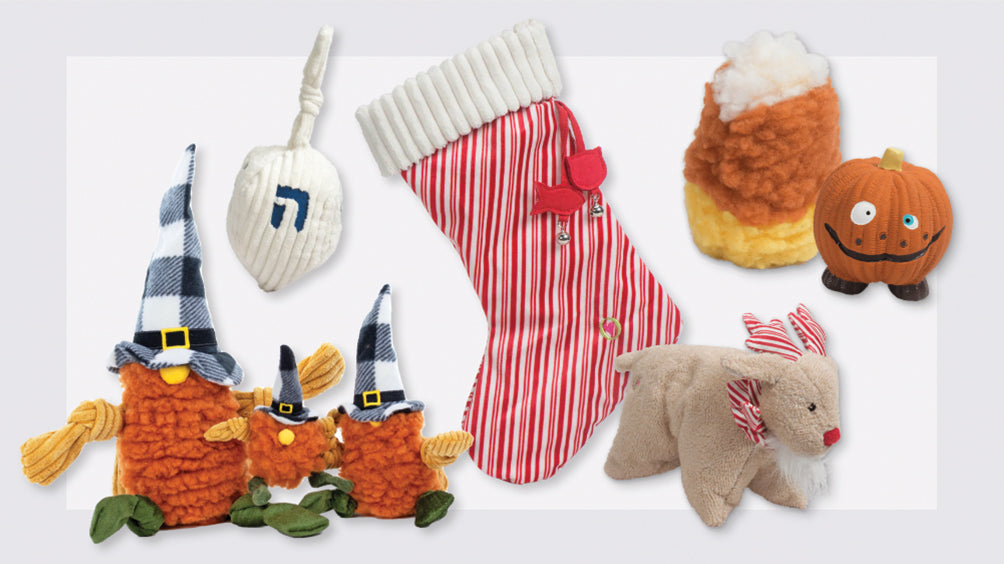 Several
Sizes

for dogs & cats, small to large!

Machine washable

for extended usage & extra play time!
Backed by our HuggleHeart Promise™
Each HuggleHound™ is made with care to be a lasting companion for your companion. Look For Our Heart™ to know you're getting a hand-stitched HuggleHound™ with our one-of-a-kind designs and exclusive Tuffut Technology®!