GIVE YOUR DOG A GIFT THAT'S FULL OF HUGGLEHEART!
Introducing the HO-HO-HuggleHounds® Advent Calendar! The perfect way to get you and your dog into the holiday spirit this Christmas. Open one door a day to find a total of 24 Ruff-Tex® toys. It's the bounciest countdown to Christmas imaginable!
GET YOURS HERE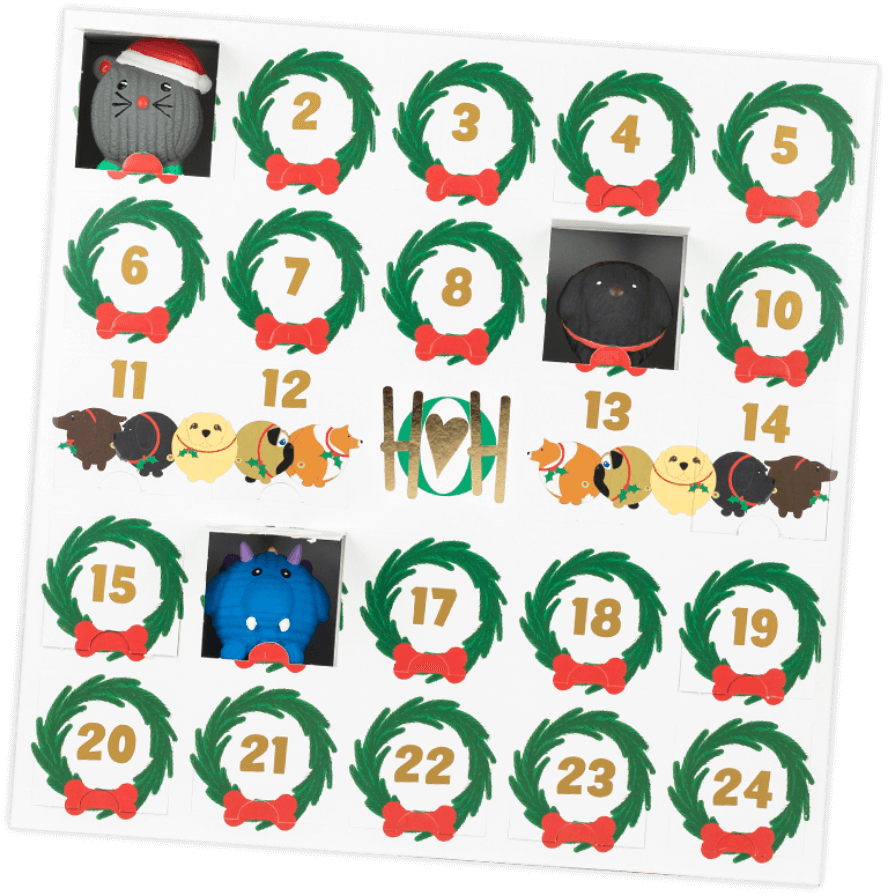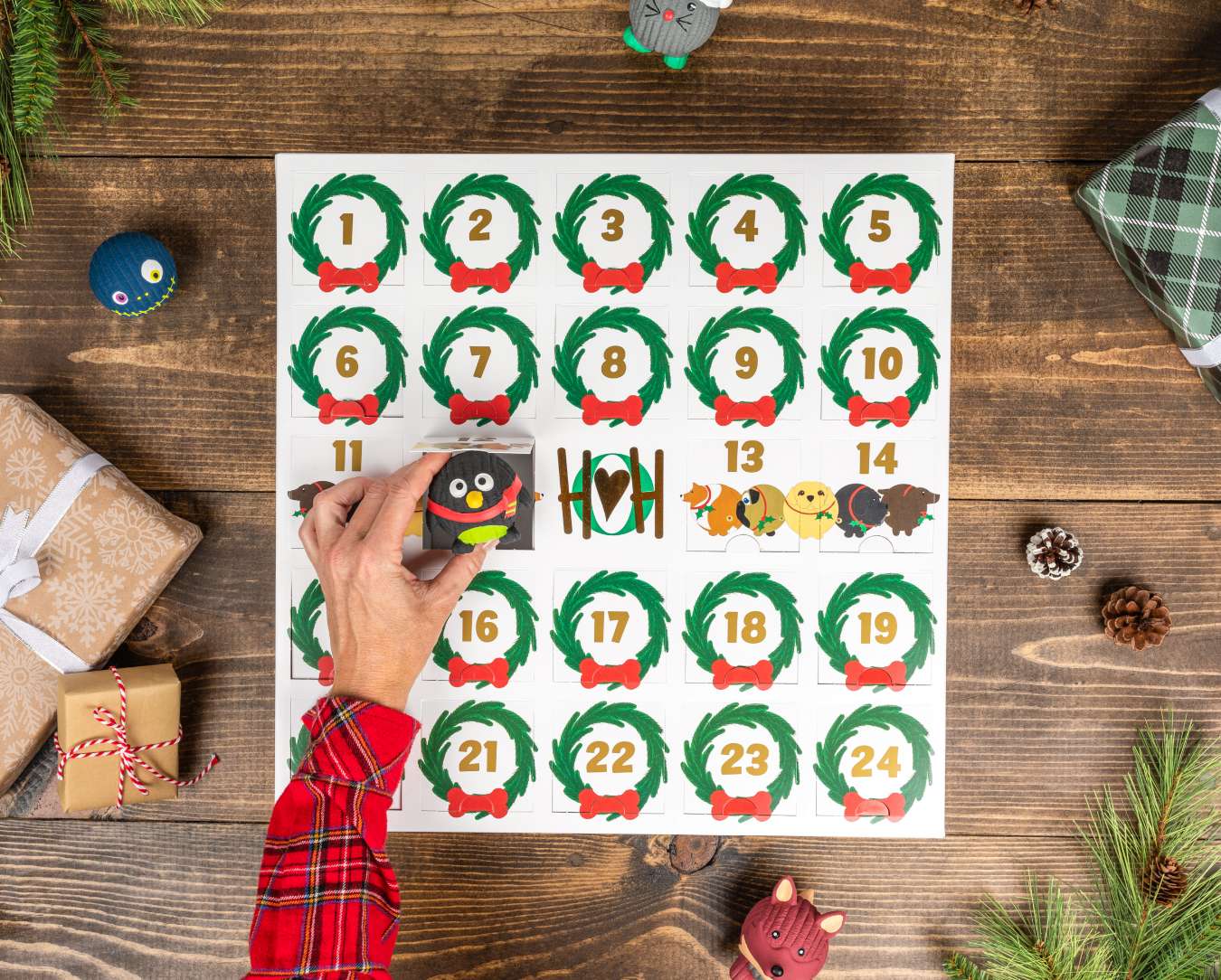 SPREAD HOLIDAY CHEER ALL MONTH LONG!
Our super-fun Advent calendar is beautifully printed and accentuated with metallic gold. 24 easy-open perforated doors reveal a curated collection of bouncy, squeaky Ruff-Tex® toys, leading to a one-of-a-kind golden mystery toy on Christmas

The toys included in this calendar range from a mix of bestsellers, never-before-seen characters, and our super-special holiday exclusive on the final day. We combined the best of the best to create a magical Christmas countdown for you and your pup to share together.
GET YOURS HERE
Share the Love!
We think this product would make a great gift for an animal shelter or someone that fosters several dogs at one time. It's a great way to make sure everyone gets a little something this holiday season.
shop now