Caring for Yourself and Your Pet as You Survive Beyond Cancer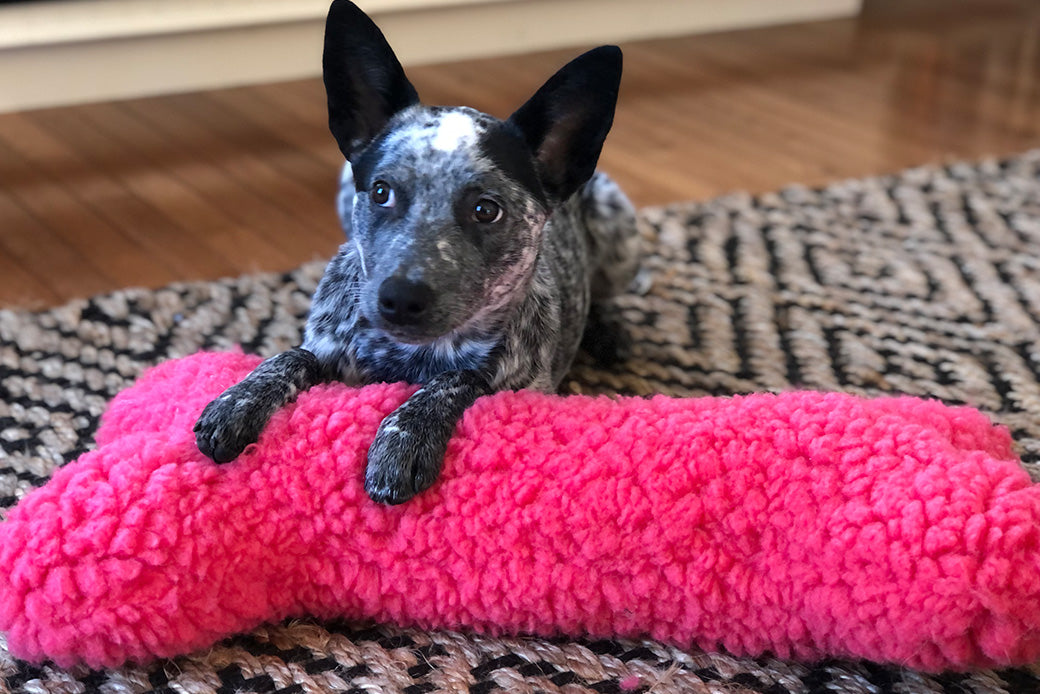 It's possible to still love on your pet as you undergo cancer treatment. We understand that the stress can be overwhelming as you face your diagnosis and go through chemotherapy, and big changes to your life can be an added stressor. We hope to help you find new and exciting ways to care for your pet and also care for yourself as routines during this time can change.
Your pets are important! We know better than most how a pet can bring joy to your life. Learn more below on how caring for your pet can support your overall health through treatment, and how you can show your pup some extra love.
Find Your Dog a Walking Buddy
It's important to ask for help when you need it! You can care for your pup while undergoing treatment by asking a friend or family member to help you take care of your dog. Walks are essential for any dog's physical and emotional health. They require that socialization and workout, but we also understand that you may not be able to do so yourself right now.
If you're unable to sit outside and play fetch with your dog or offer a way for your dog to expend energy, there's no harm in asking for help! Take the time while your dog is with their walking buddy to rest up and maybe schedule in time to do something just for you.
Take Time To Rest Together
After your pup has had a long walk to work out some energy, it's time to rest, relax, and watch a movie! Snuggling up with your dog strengthens your bond together. They feel cared for while spending quality time with you, and as a patient undergoing treatment, you can note the significant benefits loving on your pet can do for your health.
Some studies have shown that caring for your dog while undergoing cancer treatment can improve your physical health by decreasing pain, lessening fatigue, and strengthening your bond with your dog.
Help Your Dog Expend Energy with the Pink Fleece Bone
This week's Product of the Week is one close to our HuggleHearts. Not only is the Pink Fleece Bone made with HuggleHounds® HuggleFleece® and easy to throw in the wash to keep clean and sanitary – it's made for hours of play. You can easily play fetch with your pup from your couch or bed with the Pink Fleece Bone. It's also as simple as giving your dog the Pink Bone while you rest, allowing them to chew, shred, and tear to their heart's delight, expending energy.
Not only are you showing your pet some love while you rest, you can also help your pet feel refreshed and ready to take care of you whether they realize it fully or not. We know that when we snuggle up with our pups, we rest easy and know we have someone there for us in times that require great support. And there's no greater support than your pet who loves you unconditionally.
Show Your Support
We're once again supporting Living Beyond Breast Cancer with the Limited Edition HuggleFleece Pink Bone. For every purchase made, we donate a part of the proceeds to Living Beyond Breast Cancer, a nationwide nonprofit that provides trusted information and a community of support to anyone impacted by breast cancer. This is a cause we stand by unyieldingly, and we love that we can support people and their pets alike.
In solidarity with such amazing and tireless efforts, our Limited Edition Pink Bone is ready for hours and hours of playtime, while also sending a clear signal of support for those impacted by breast cancer. Every Product of the Week is chosen on the fact we want to help you to take the very best care of your dog, and we know how they help take care of us, too. A portion of the proceeds goes to Living Beyond Breast Cancer, and 100% of the puppy playtime goes directly to your fur baby.
Backed by our HuggleHeart Promise™
Each HuggleHound™ is made with care to be a lasting companion for your companion. Look For Our Heart™ to know you're getting a hand-stitched HuggleHound™ with our one-of-a-kind designs and exclusive Tuffut Technology®!