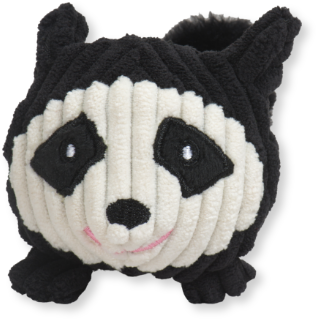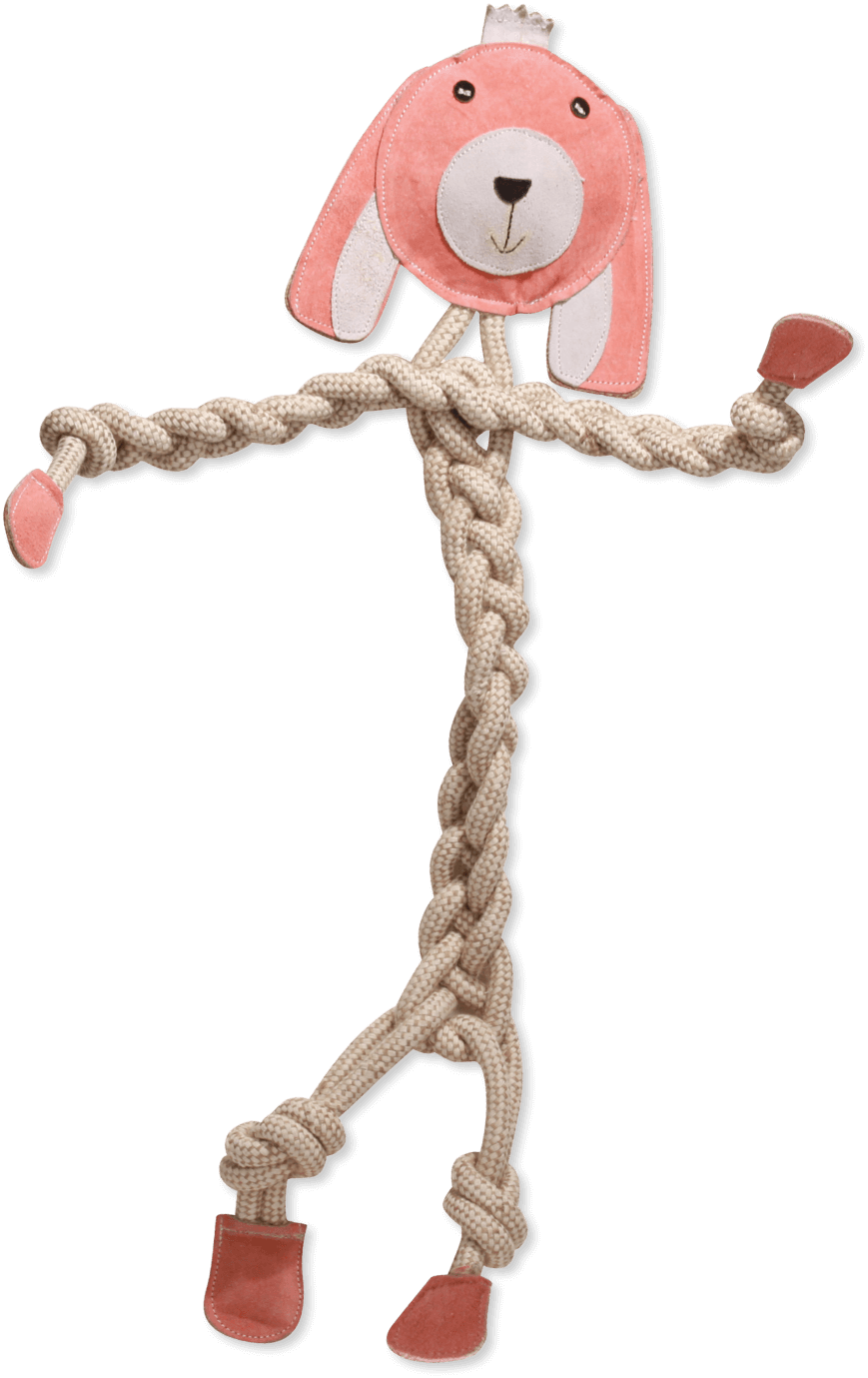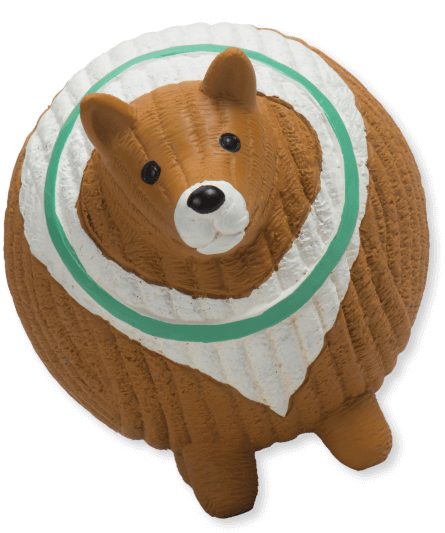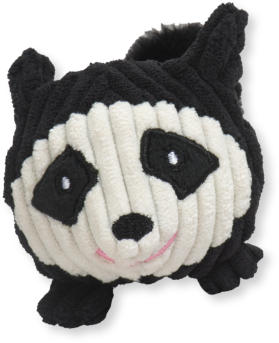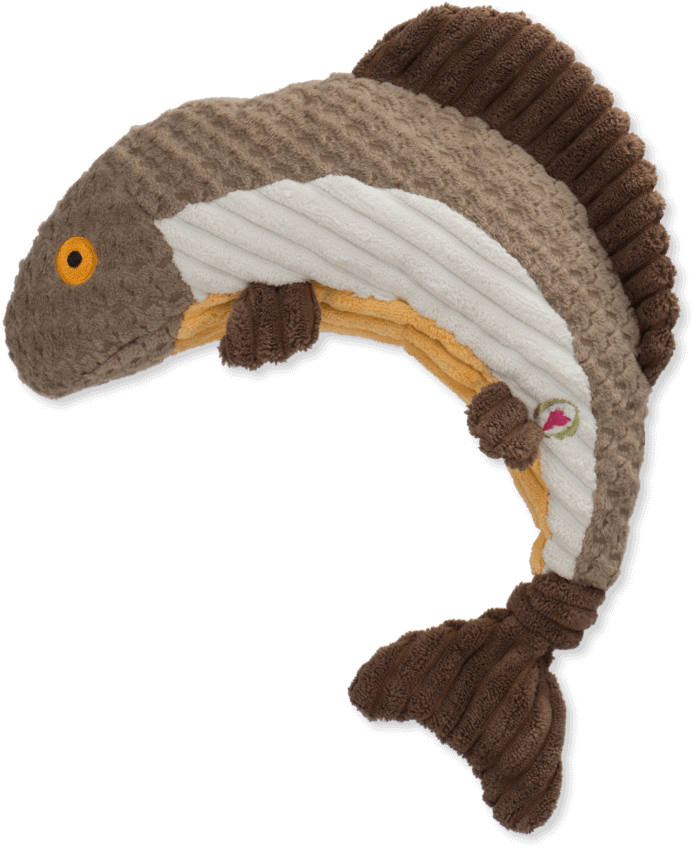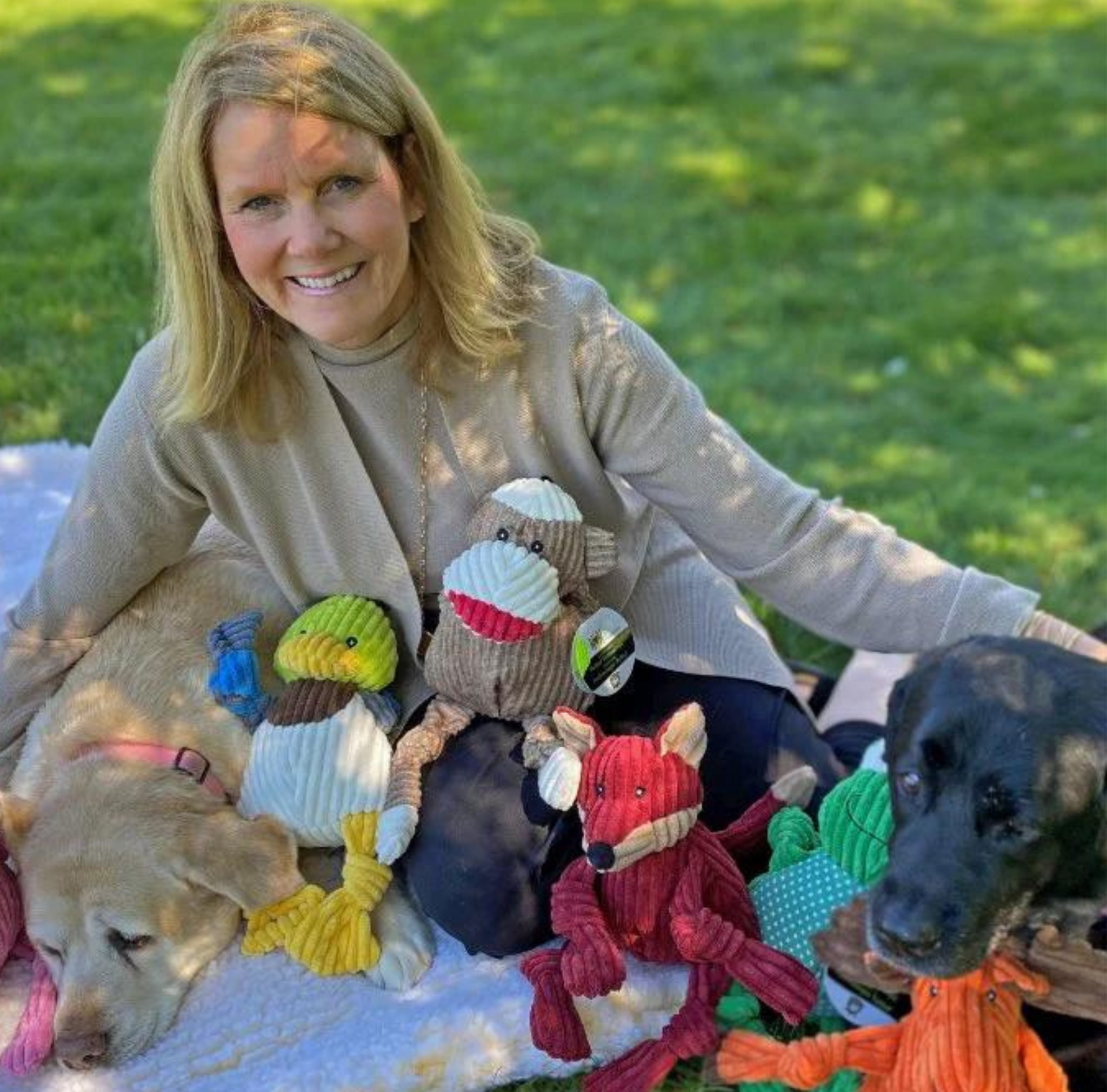 Julie Krauss
MANAGING PARTNER, CO-FOUNDER
Julie is the original "dog-brain" behind HuggleHounds®! As founder and designer-in-chief, her insight into what truly makes for "happy dogs" drives our product and design inspiration. With a world-class knowledge of fabrics, materials, and technique, Julie led the development of HuggleHounds® Tuffut Technology® and the creation of the original knotted dog toys, our HuggleHounds® Knotties®! In her role, Julie also leads our Product Development team as we create new designs and styles, season after season. Best pals Black Lab Scout and Yellow Lab Bridget provide plenty of inspiration, and a healthy dose of fun!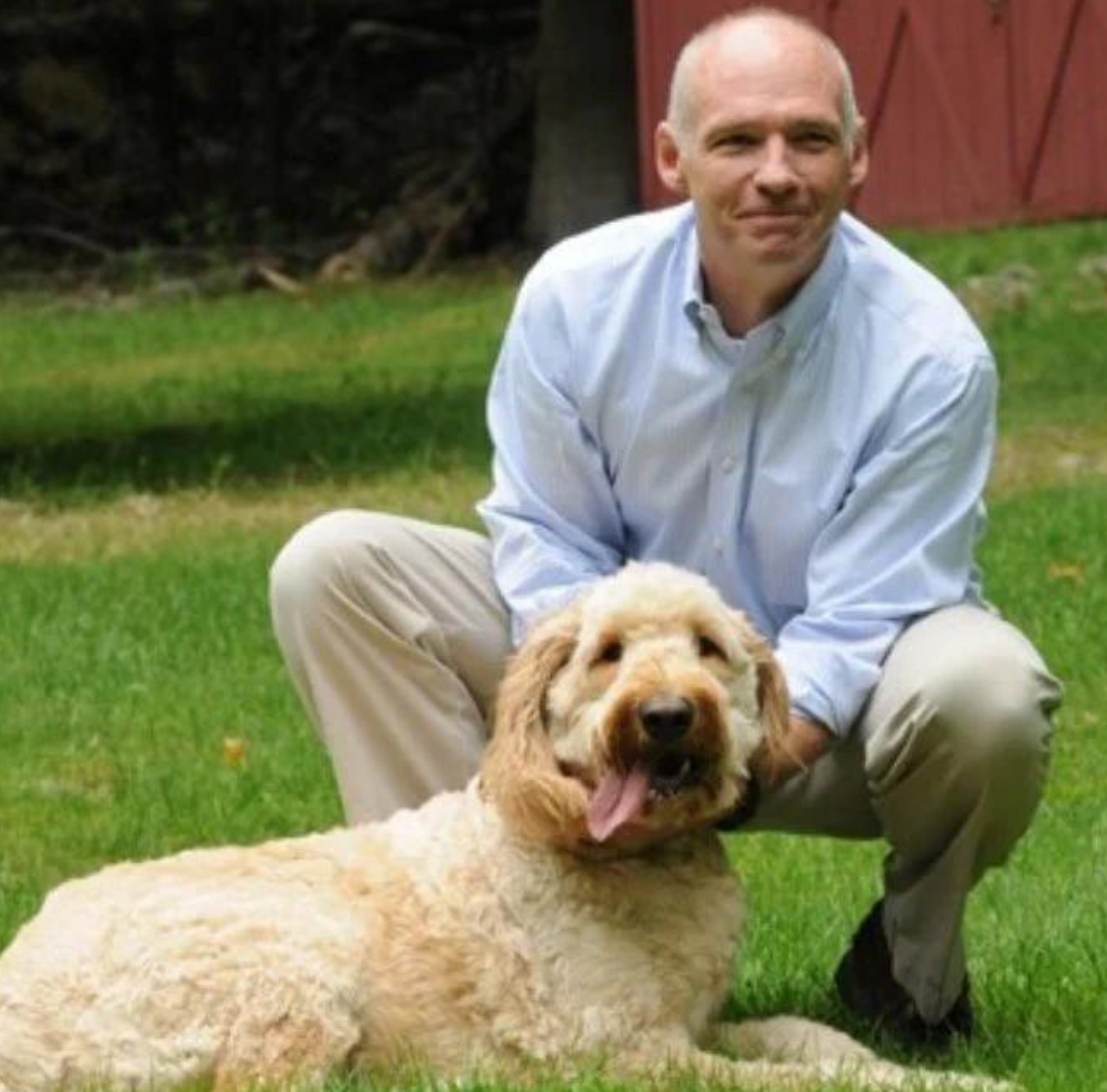 Bob Flynn
CO-FOUNDER
Bob has the benefit of 25+ years working with pets and pet owners, and brings a seasoned perspective to our sales department! Building and nurturing great relationships with many of our largest retail partners, Bob's expertise ensures HuggleHounds® toys are front and center when you shop at your local pet retailer. Imagine if you combined a HuggleHounds® spokesman with the love and energy of a frisky Fido! Bob's best bud Buddie could always be counted on for help with product testing, and if need be, tasting as well.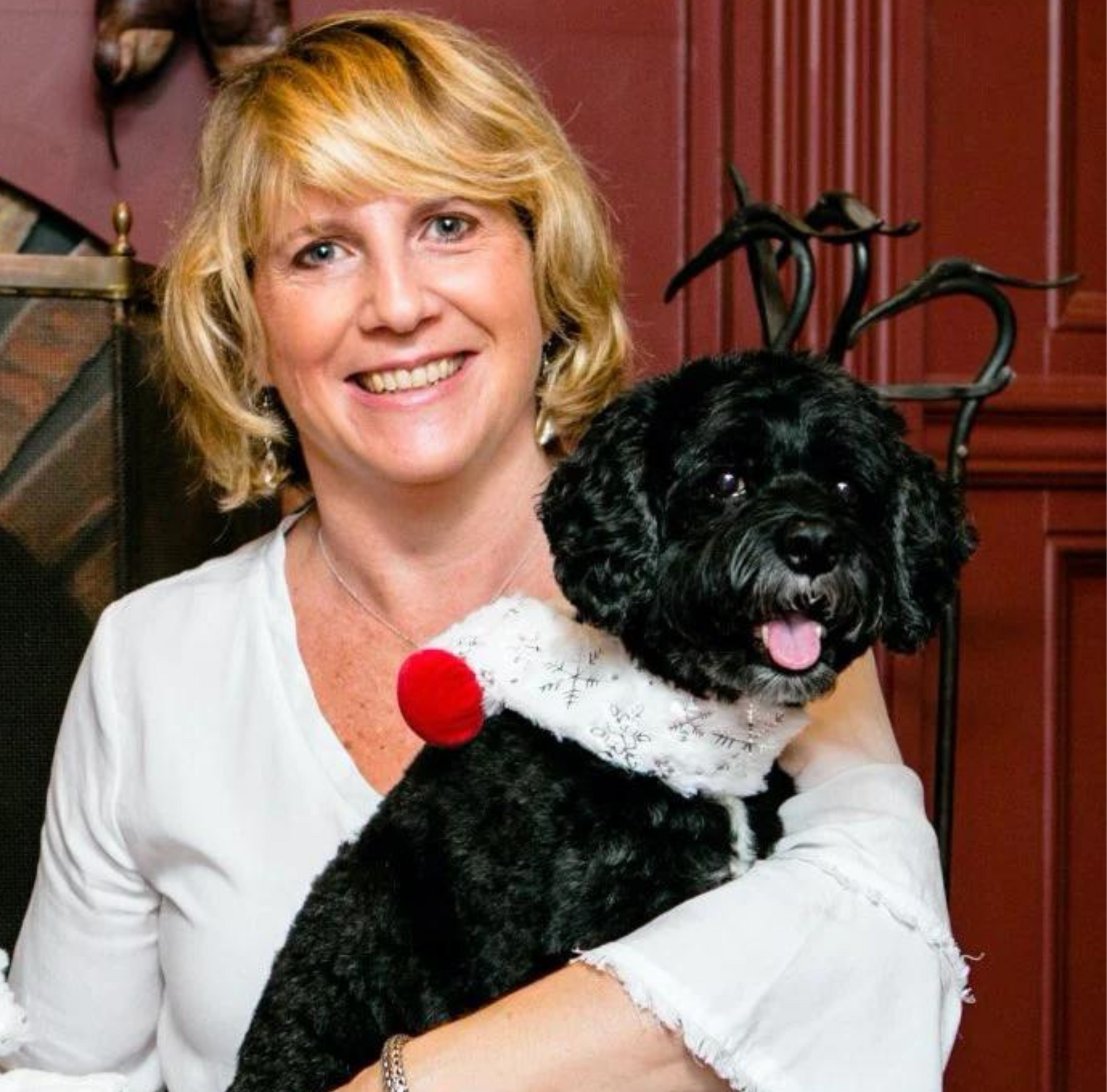 Beth Moran
DIRECTOR OF OPERATIONS
Beth, pal FinnBar and her HuggleHounds® operations team bring real DOG-ged attention to making sure our toys get from point A to point B, starting with the production facility and ending with its trip home as your pet's new playtime companion. That persistent attention to detail means HuggleHounds® can offer new designs and seasonal products at just the right time. Beth keeps the proverbial trains running, whether that means troubleshooting some tricky tech problems or sorting out a long list of shipments headed to your deserving doggos and curious kittens.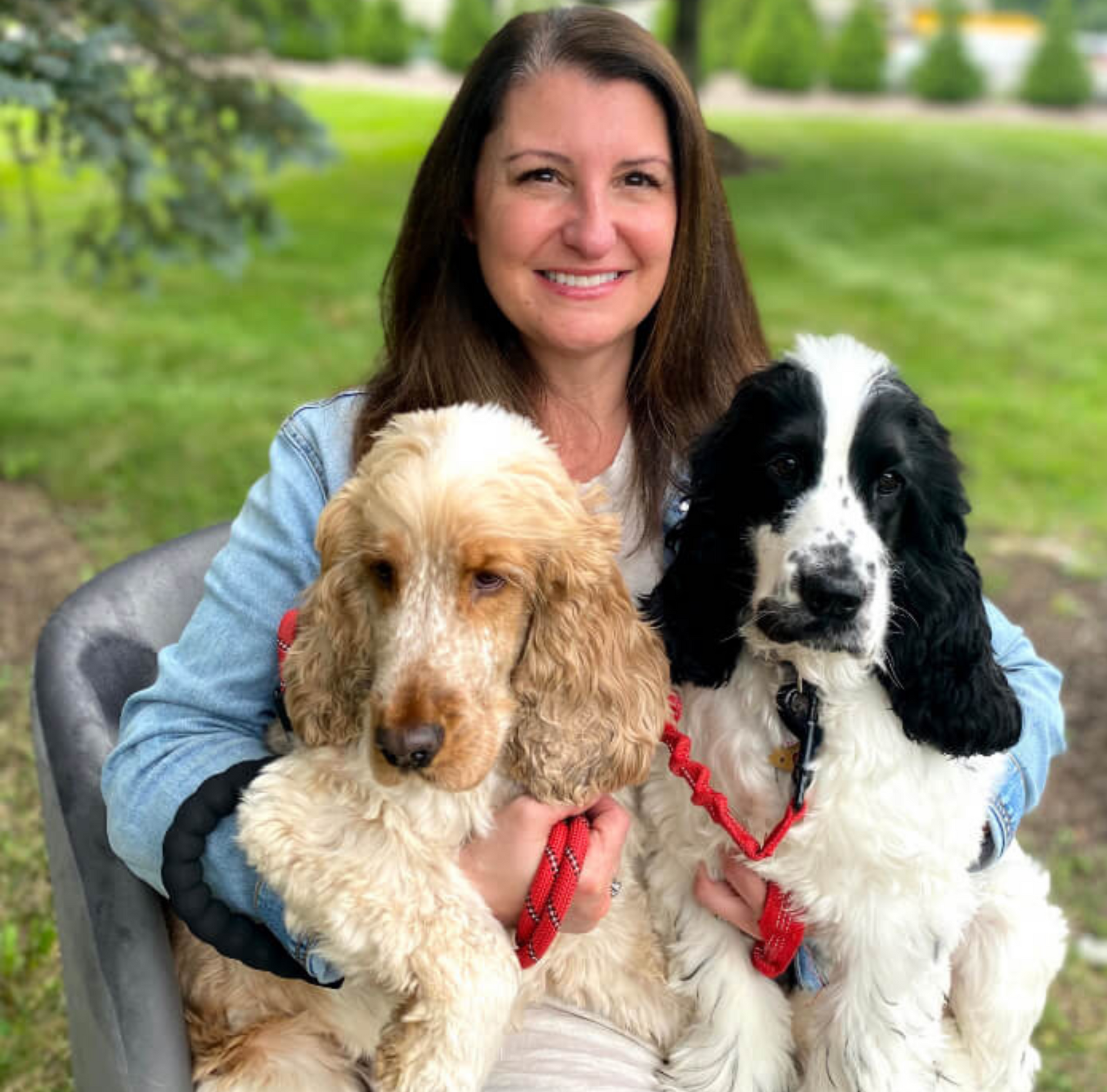 Theresa Brown
PRODUCT DEVELOPMENT MANAGER
Theresa is the design mind behind the HuggleHounds® you know and love! She leads the design team that meets regularly, brainstorming market trends that result in the new and unique designs you see every season! She consistently communicates and works with our factory teams to stay up to date on the latest and greatest technology and fabrics to develop all the new toys we introduce! Pups Hennessy and Stella are eager to get to work every day helping to make your pups new favorite HuggleHounds® products!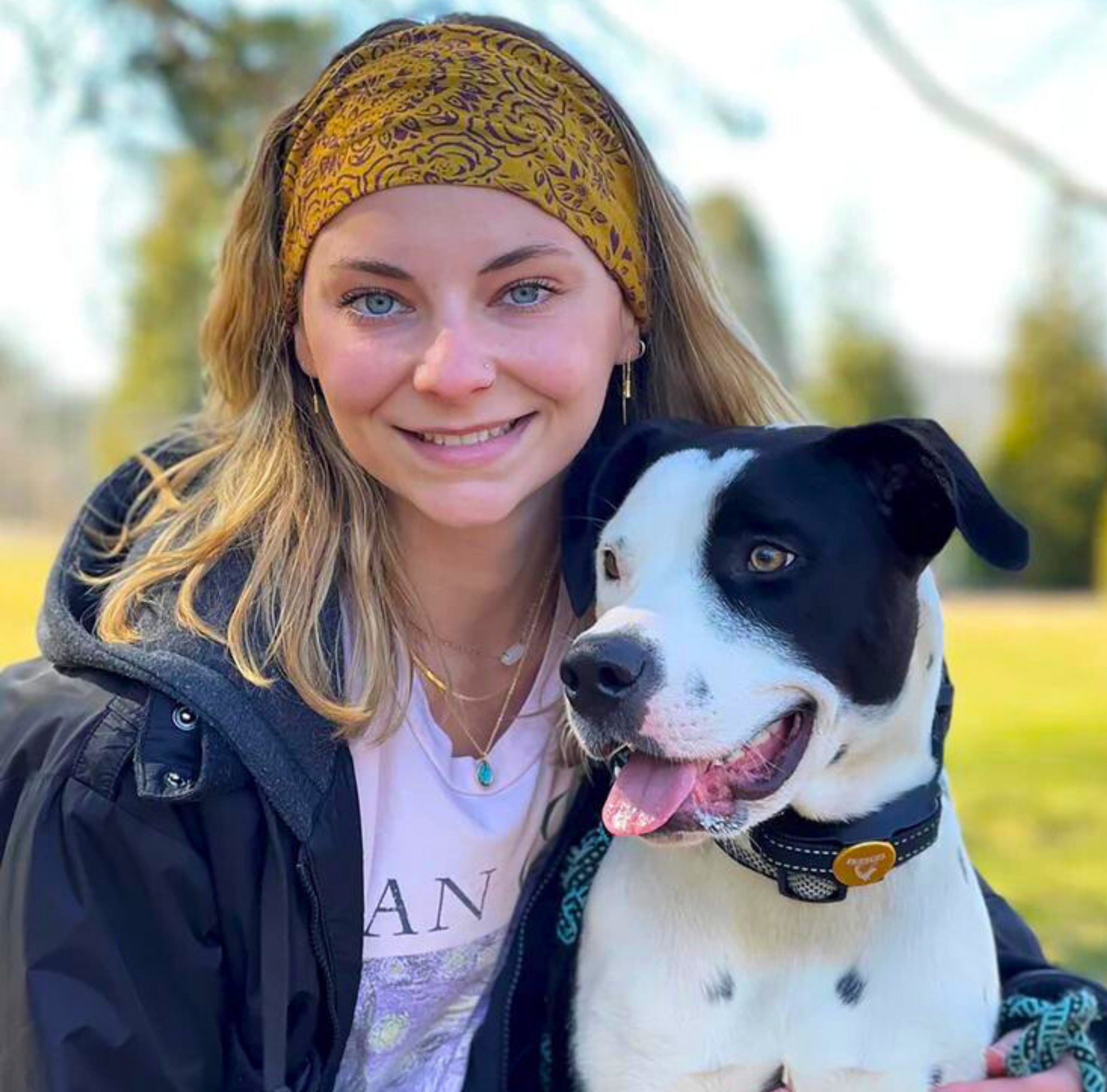 Jill Pace
Associate Marketing Manager/Trade
Jill plays an essential role on our marketing team by focusing her work on supporting the thousands of retailers who carry and sell HuggleHounds®.  She ensures our retailers have everything they need to successfully market our products as well as offer support in promoting their own individual store efforts. With pup Miley's assistance, Jill makes sure HuggleHounds® are found everywhere and end up in your pup's paws! She communicates with retail buyers in our true, warm voice--the same one that makes HuggleHounds® your (and your pet's) favorite team!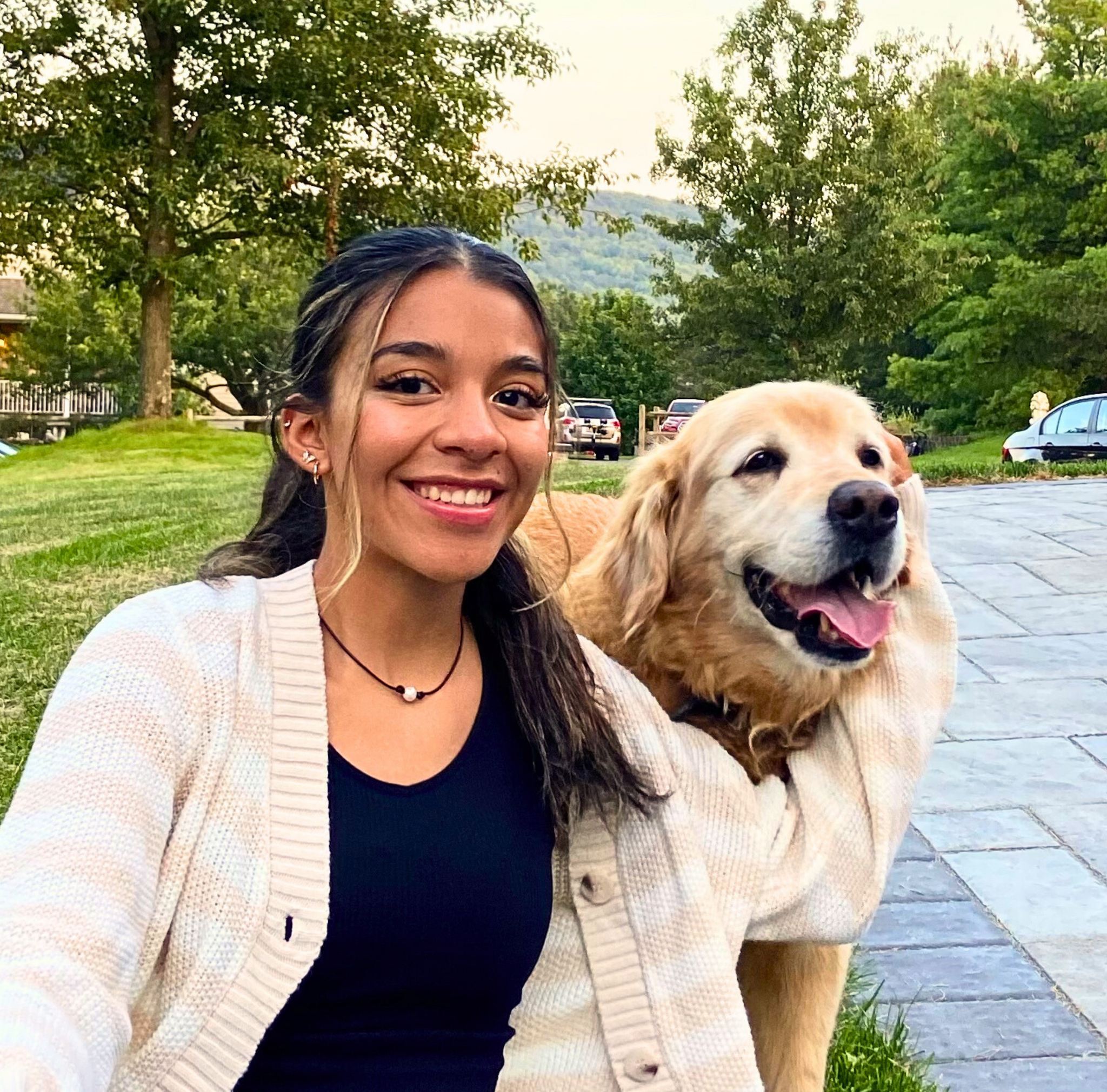 Nydia Morales
Social Media and Operations Coordinator
Social media and operations are both critical roles here at HuggleHounds®. Nydia helps keep the balance of storytelling and business in line so that you see your favorite HuggleHounds® products front-and-center, and your orders are quickly shipped to your doorstep! After inputting some orders and invoices, Nydia ensures the fun, friendly voice of HuggleHounds® is maintained through social media pages, and our marketing programs stay true to who we are. She amplifies our projects and partnerships while keeping the orders flowing through the supply chain. Her pup, Nemo, has quickly become Nydia's choice of a model for our paw-some content!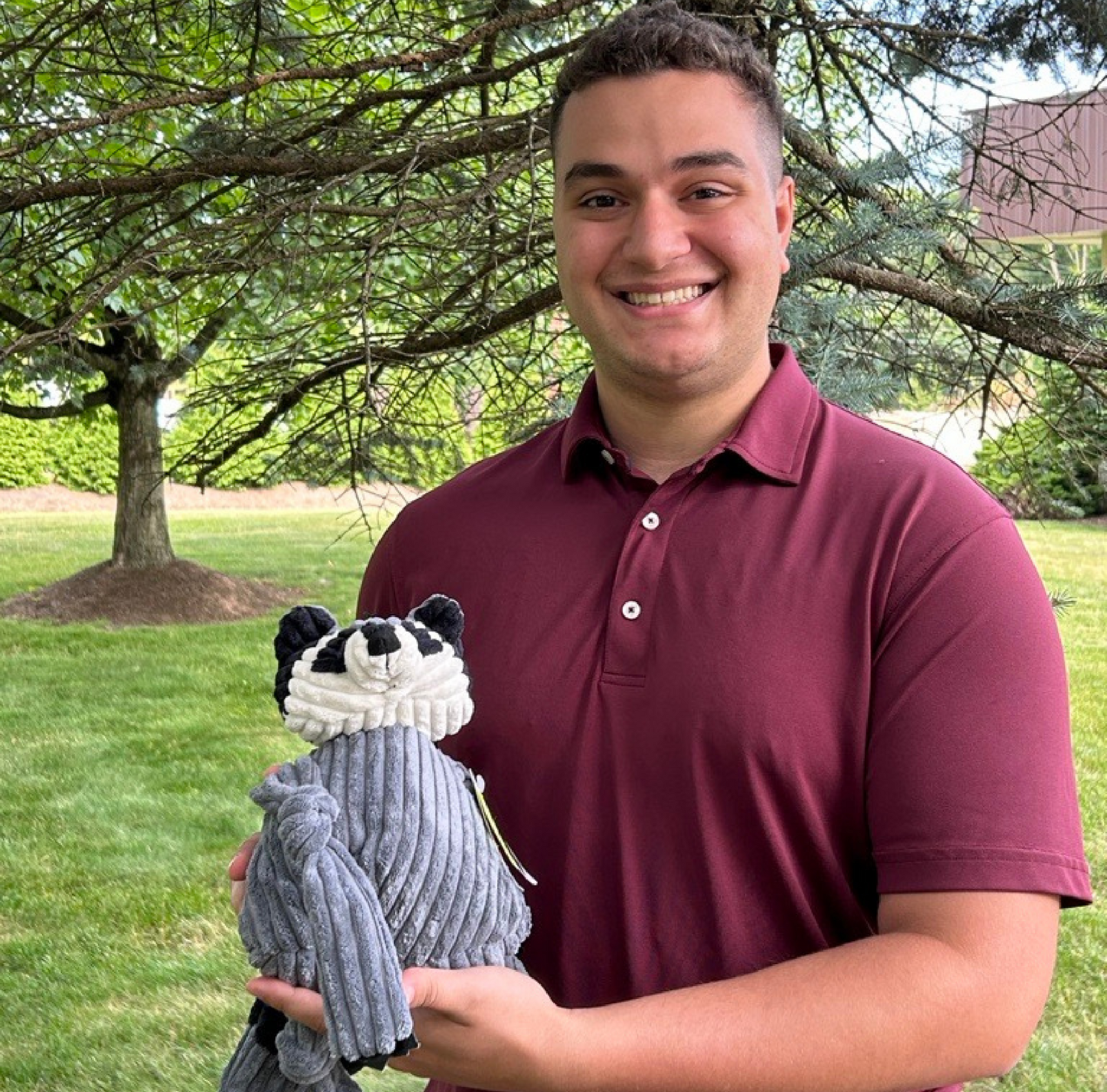 Lucas Kowalski
Financial Analyst
When the business of business is the subject at hand, Lucas is the go-to, keep-it-real, get-it-done, by-the-book guy. Not only that, but somehow, quite magically, Lucas keeps track of all the nitty-gritty financials while keeping a smile on his face. There's plenty of kibble to keep track of here at HuggleHounds®, and making sure our toys are the best made, at the best price makes for lots and lots and lots of hard work and steady hand. Lucas helps bring financial pawsperity to our playful pack and makes sure no HuggleHounder finds themselves in the doghouse.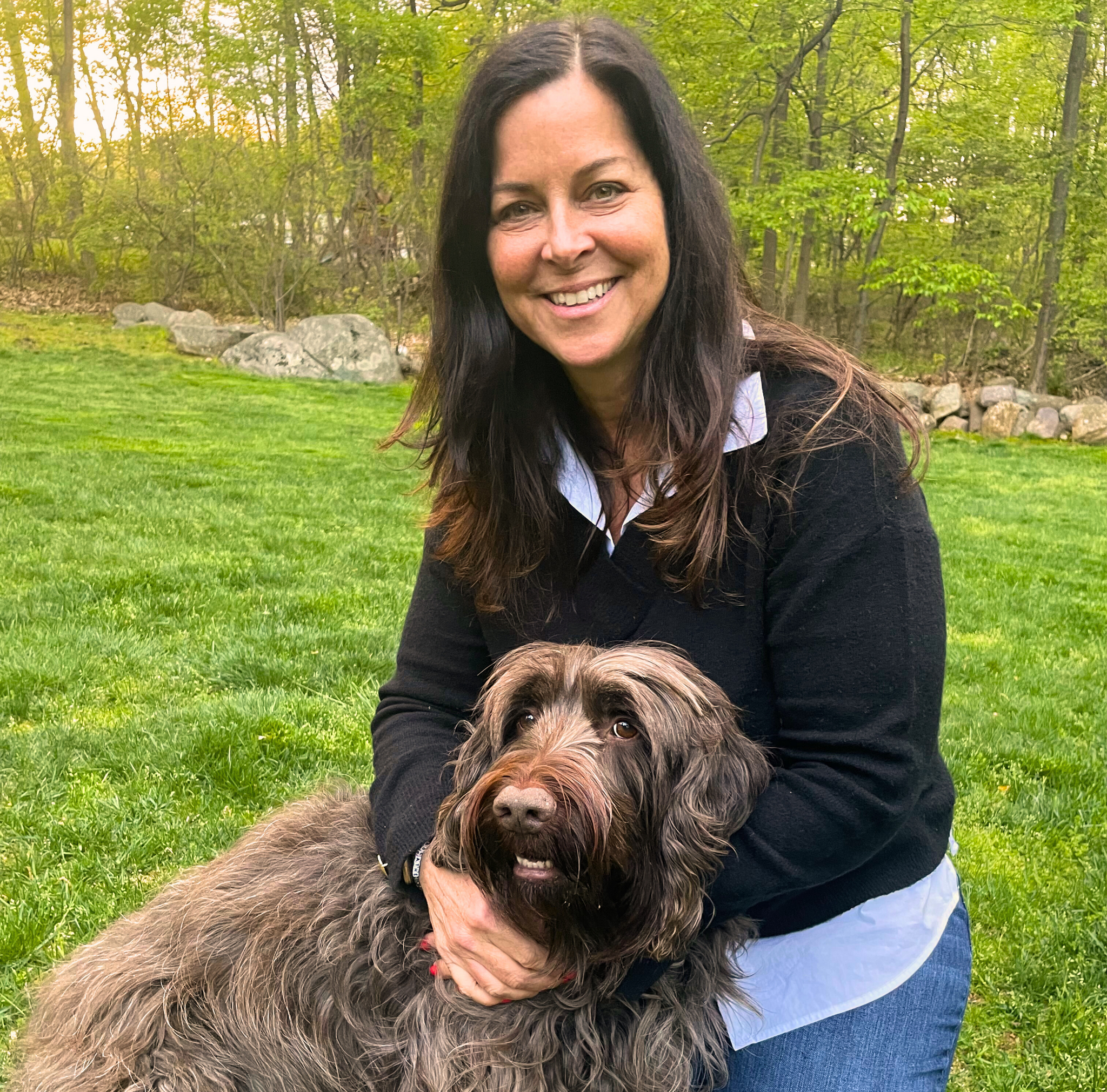 Maria Dalhausser
TRADE OPERATIONS SPECIALIST
"Order up!" Gosh, we love the sound of those words. Maria is our go-to-gal when it comes to receiving, organizing, and invoicing HuggleHounds® orders from our amazing army of retail partners. She keeps those orders flowing smoothly so there'll be no delay having our fun, fabulous HuggleHounds® products on the store shelves near you - we know that's how we keep your HuggleHound™ happy! As a long-time customer of HuggleHounds® personally, she's thrilled to be a part of the team that designs and manufactures all the long-lasting toys her pup, Mabel, loves!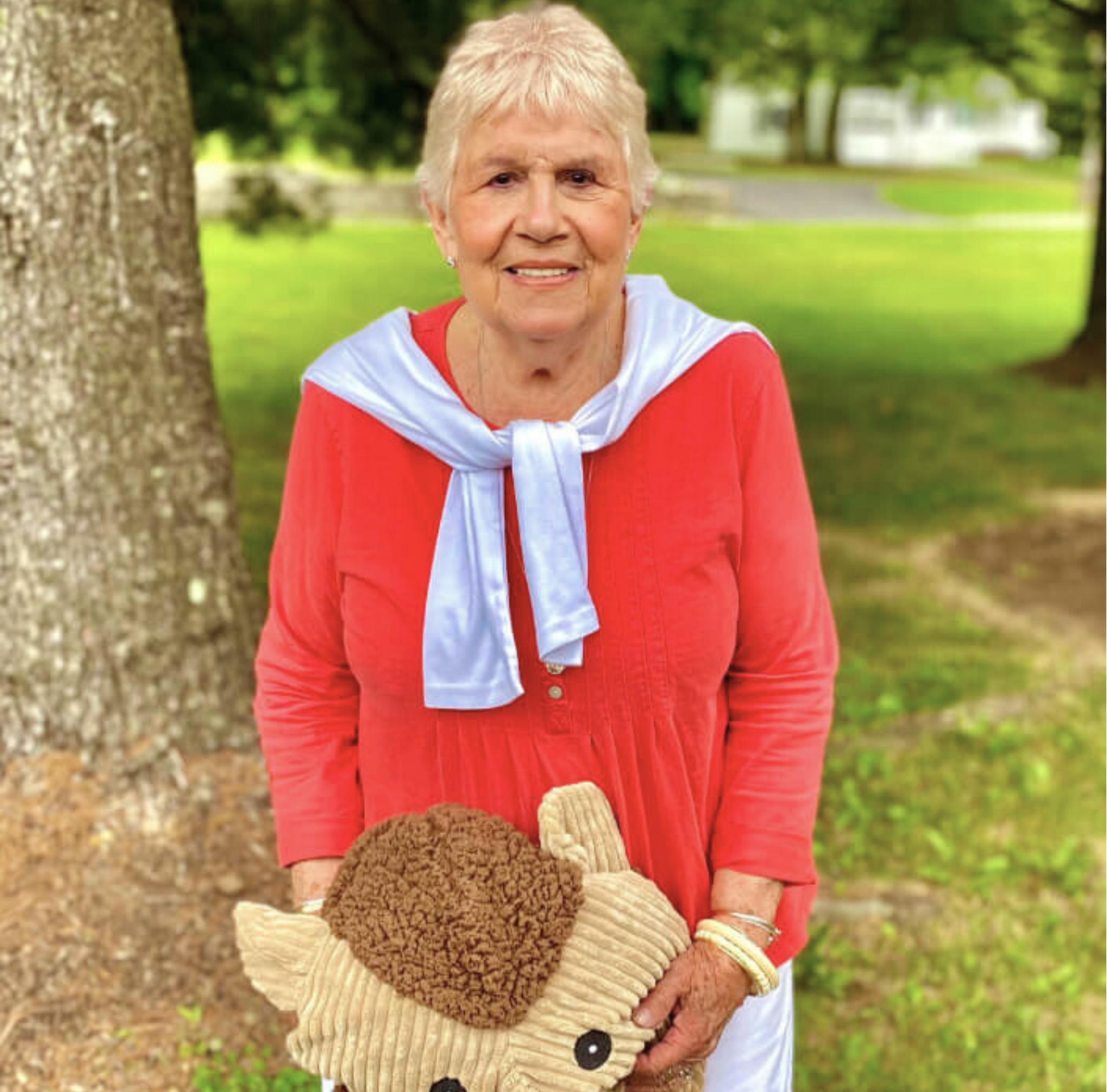 Edi Krauss
SALES SPECIALIST
Edi is the bright smile greeting visitors at our door and spreading happiness over the phone. With her special blend of humor and insight, Edi is also the owner of the "treat-drawer" for all the office Huggle-pups. That makes her the go-to gal, for sure! No wonder she chose to pose alongside a giant-size Hedgehog Knottie®--her enthusiasm for HuggleHounds® is giant-sized as well.