Remembering K-9 Axel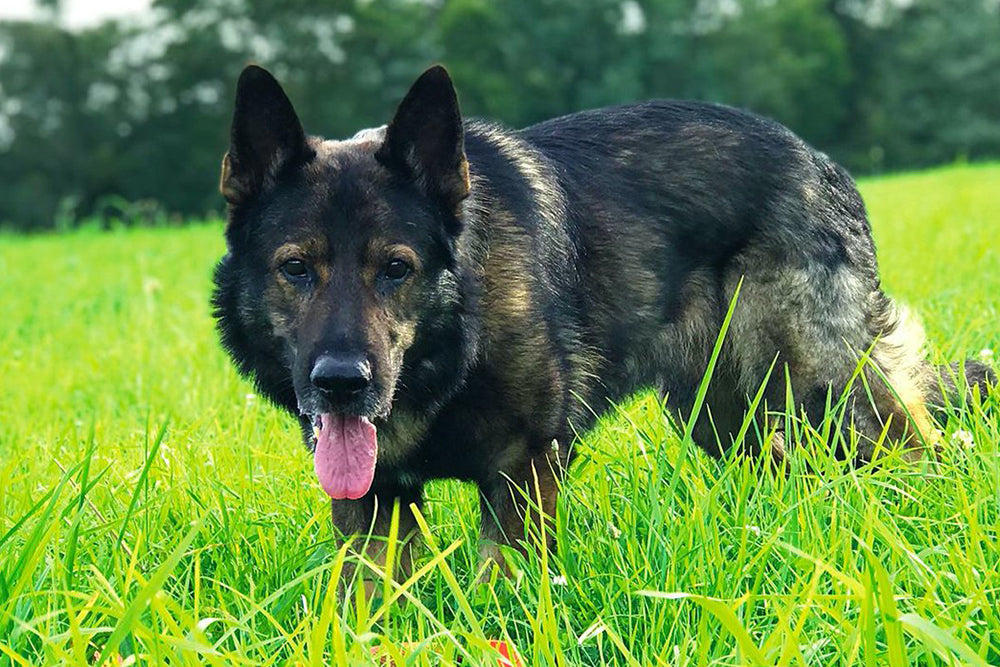 K-9 Axel was bred to be a Police K-9 Hero at Von der Haus Gill German Shepherds in Wapakoneta, Ohio. At the young age of only a year old, Axel was selected by the ATF Special Response Team (SRT) to become their newest Tactical K-9 in 2010. There are only five active ATF SRT K-9's in the world, and Axel was one of them throughout his career.
Throughout his service, Axel specialized in conducting search warrants and missions to locate and apprehend the nation's most wanted and dangerous criminals. He was certified in Patrol, Tracking, Article Searches, Building Searches, Area Searches, and Tactical Obedience. Axel routinely performed fast-roping from helicopters, rappelling from towers and buildings, water insertions, rural tracking, and urban operations with some of the most elite police and military units in the world. Due to the high physical demand of his job, Axel was forced to retire at the age of eight years old from the ATF, as he was already physically beginning to slow down.
Upon retiring, Axel no longer had funding from his agency to cover medical bills or food. Project K-9 Hero (PK9H) vowed to take care of costs for Axel and promised the best care possible for the rest of his life. Because of his training, Axel could not be placed in just any home, which is why PK9H adopted him as one of their Hero Ambassadors. K-9 Axel travelled the nation to help educate the public and spread awareness about PK9H's mission and cause.
Through generous donations and support, Axel lived the long and happy life he deserved after serving in over 200 missions and passed away on August 3, 2020. Axel and the impact he made will never be forgotten.
Watch his memorial service here and honor Axel with your pup by purchasing our Axel Knottie™.
Backed by our HuggleHeart Promise™
Each HuggleHound™ is made with care to be a lasting companion for your companion. Look For Our Heart™ to know you're getting a hand-stitched HuggleHound™ with our one-of-a-kind designs and exclusive Tuffut Technology®!