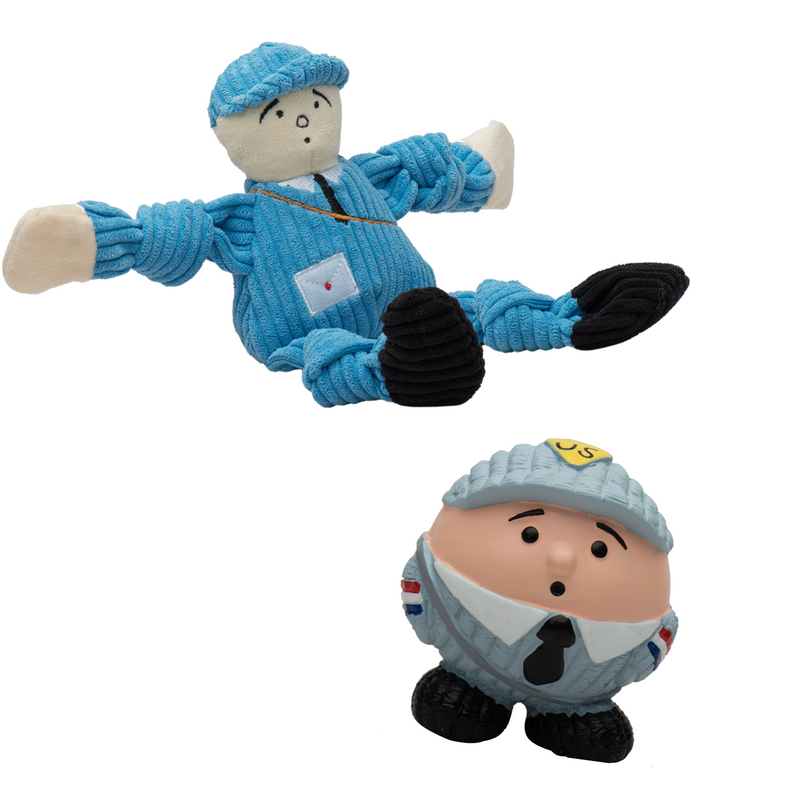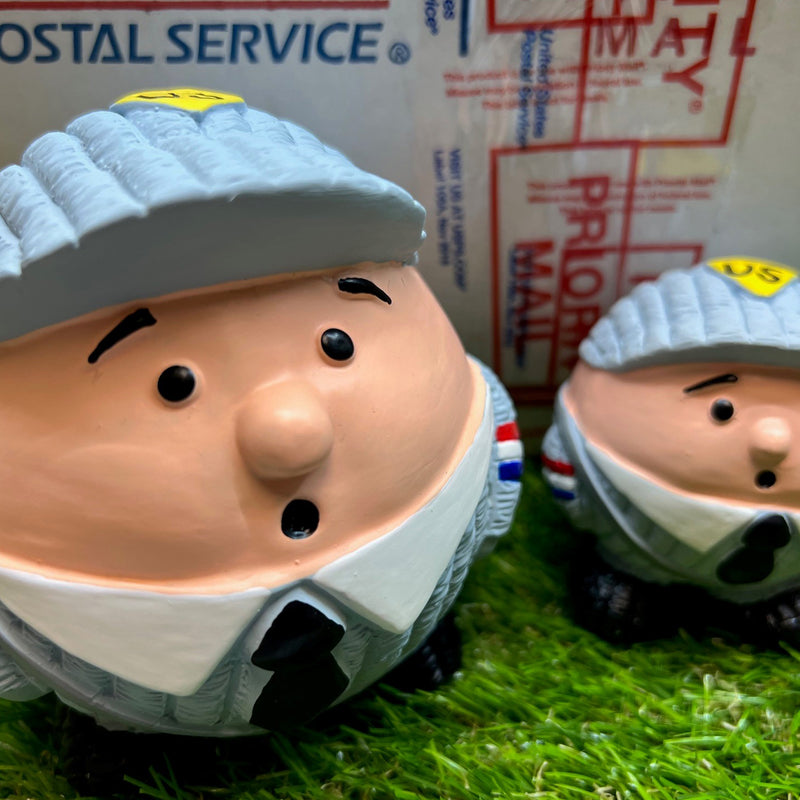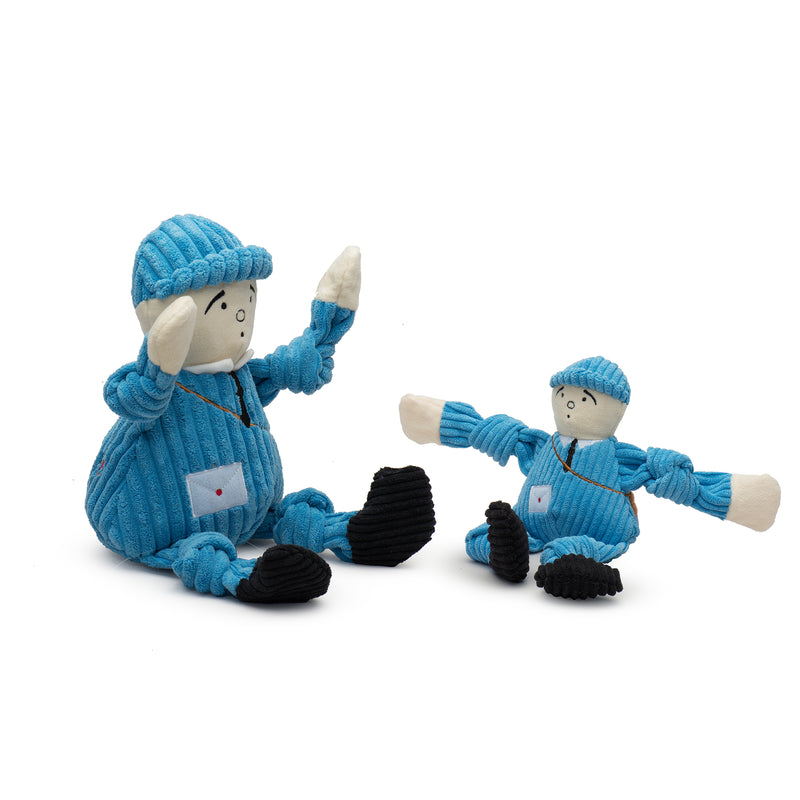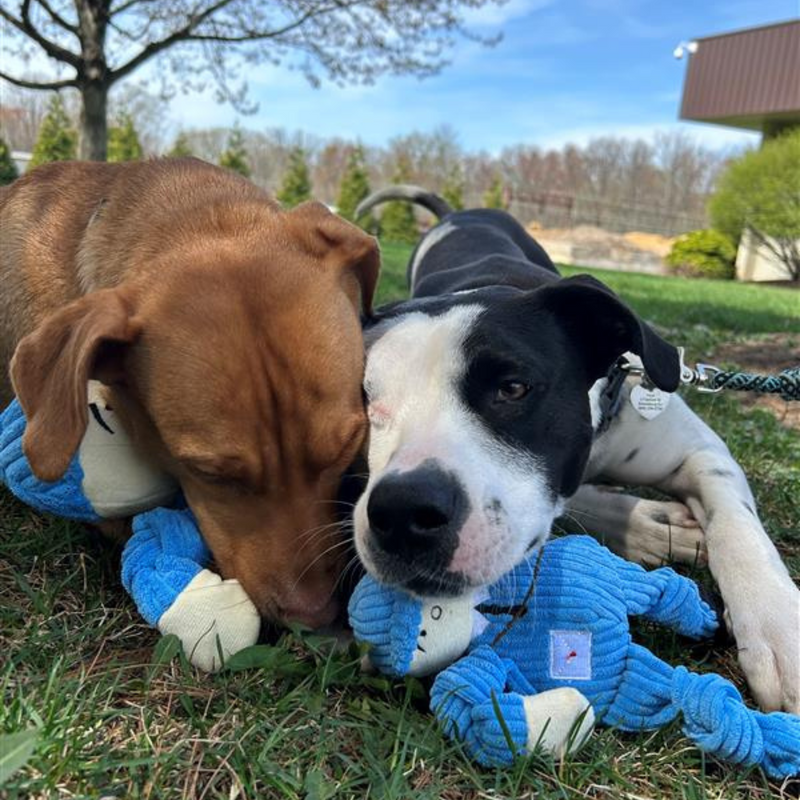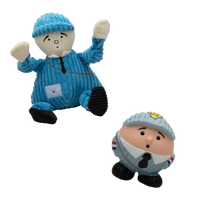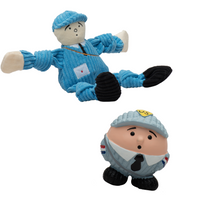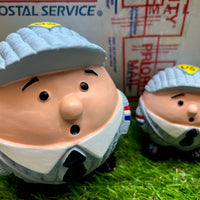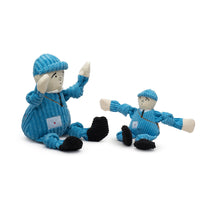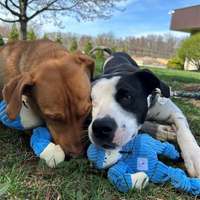 Ruff-Tex® Balls
Matty Mail Carrier Two-Pack, Knottie® and Ruff-Tex®
$19.99
Matty Mail Carrier- your pet's new favorite delivery man, is now ready to be thrown, caught, squeaked, and cuddled all day long. This two-pack includes a Small Knottie® and a Small Ruff-Tex®.
Our original design—a friend for your best friend!
Hugglehounds® Knotties® are the original knotted, plush dog toy! Knotties® are the most durable plush dog toys available for dogs and puppies. All Knotties® are made with exclusive Tuffut Technology®, a durable three-layer lining on the inside that stays soft and cuddly on the outside.
Ruff-Tex® toys are constructed with thick-walled latex and have excellent tear resistance and tensile strength. They are bounceable, stretchable, squeezable, ball-like creatures made from all-natural materials. All Ruff-Tex® toys are hand-painted with paints that meet child safety standards.
Each Ruff-Tex® Ball has a squeaker.
Small Ball is approximately 2.25" in diameter
Large Ball is approximately 3.75".
Small Toy measures approximately 9" Tall x 5" Wide x 3" Deep.
Large Toy measures approximately 15" Tall x 9" Wide x 3" Deep.
Each Large and Small Knottie™ contains 5 squeakers.
SKU: mailcarrierkitsmall
Check out Matty Mail Carrier Two-Pack, Knottie® and Ruff-Tex® in the wild!
@hugglehounds