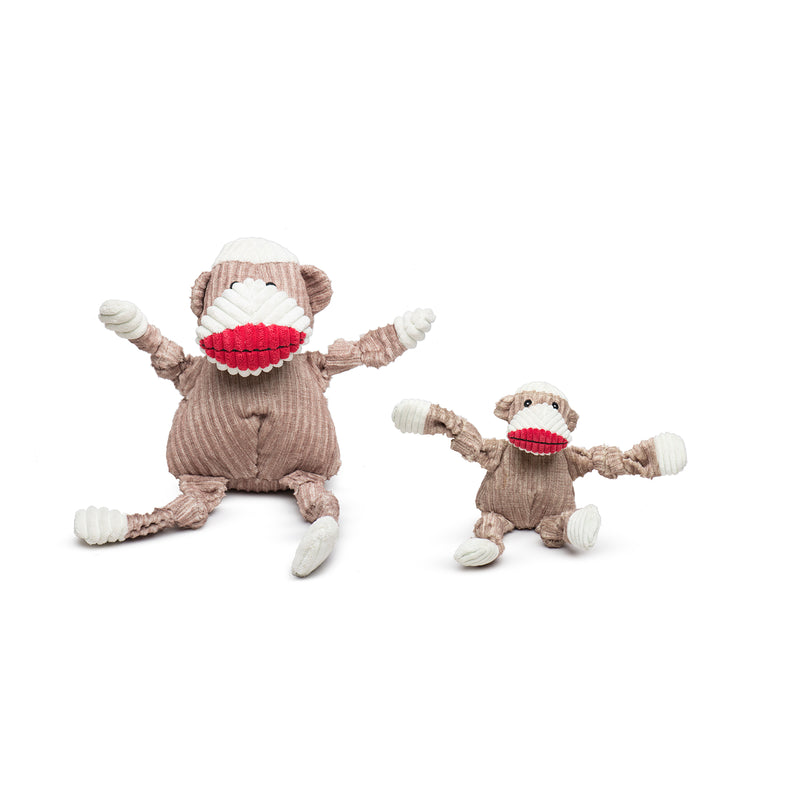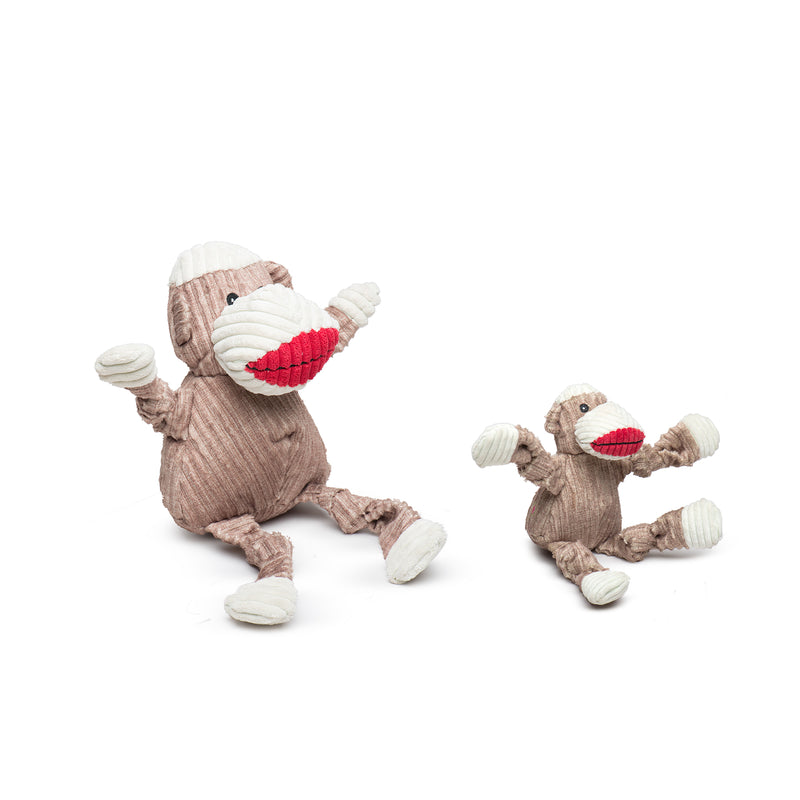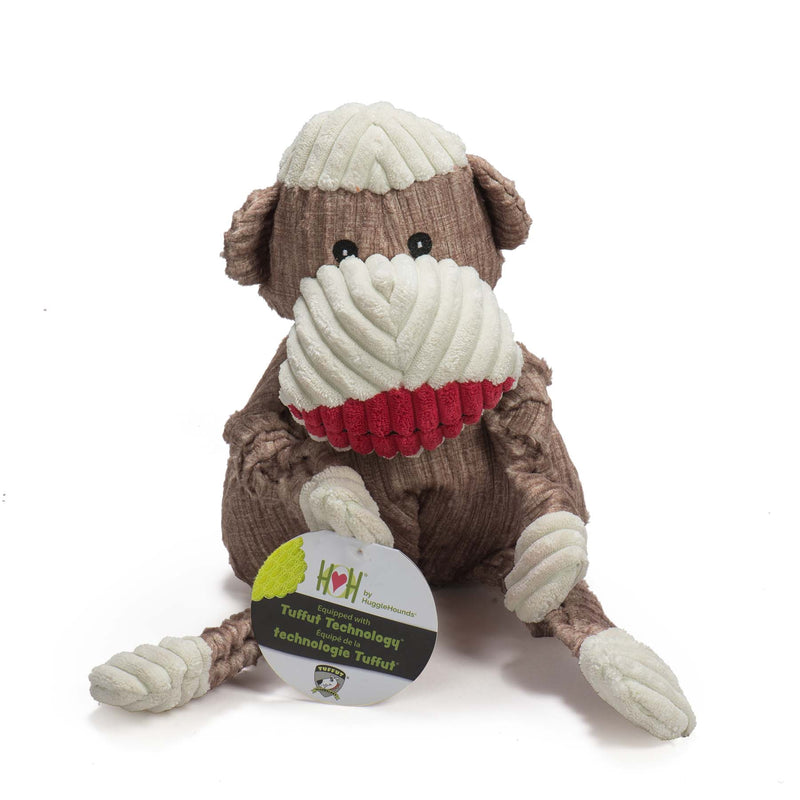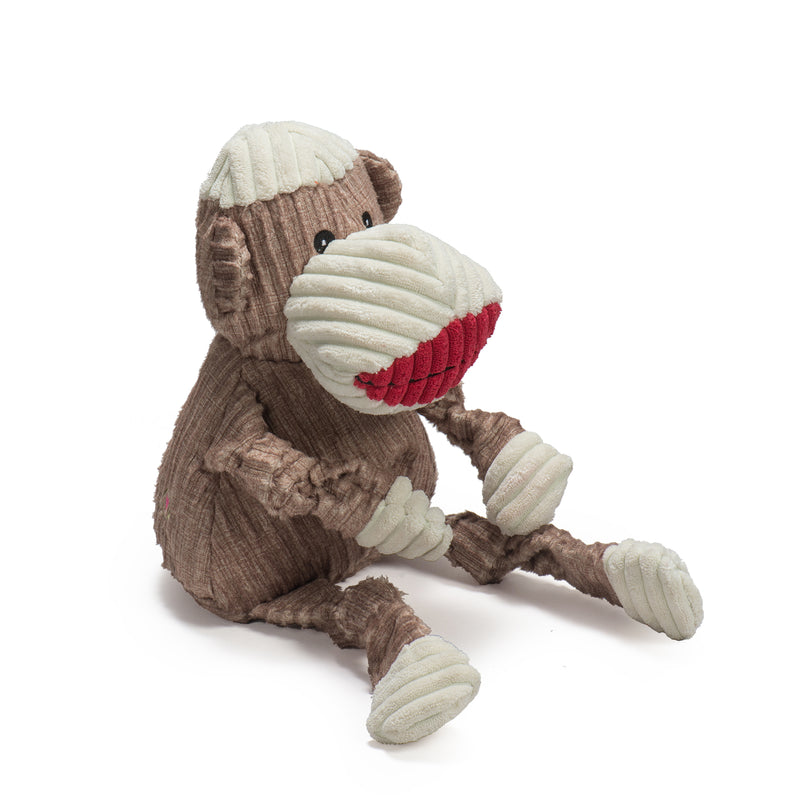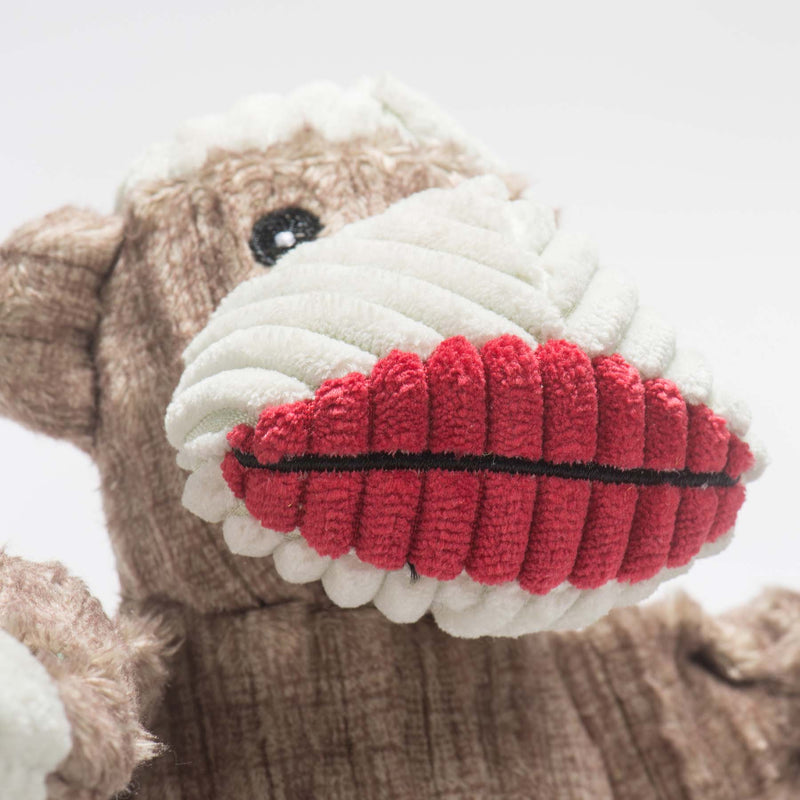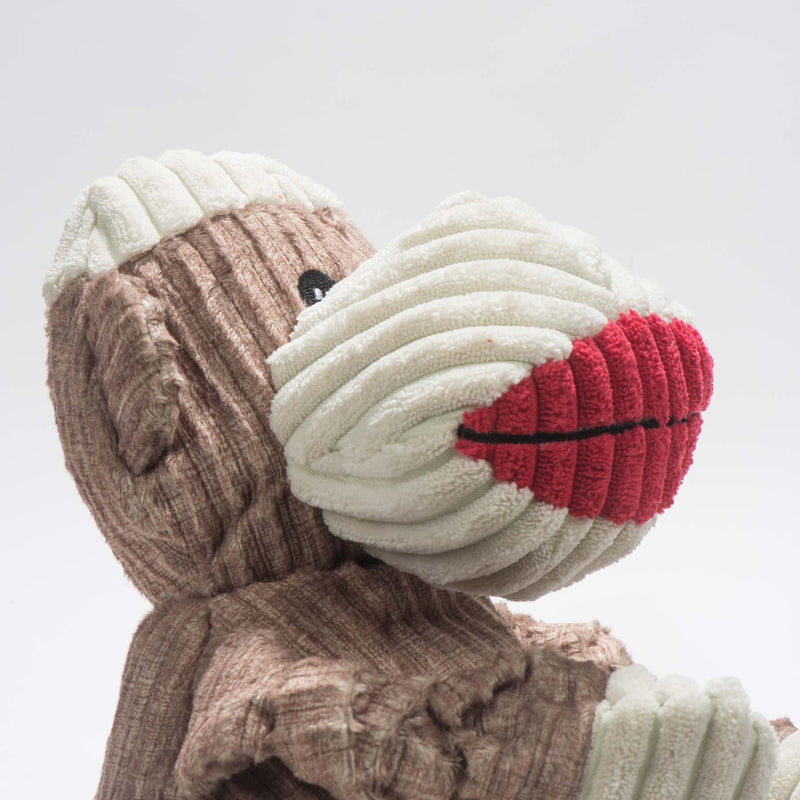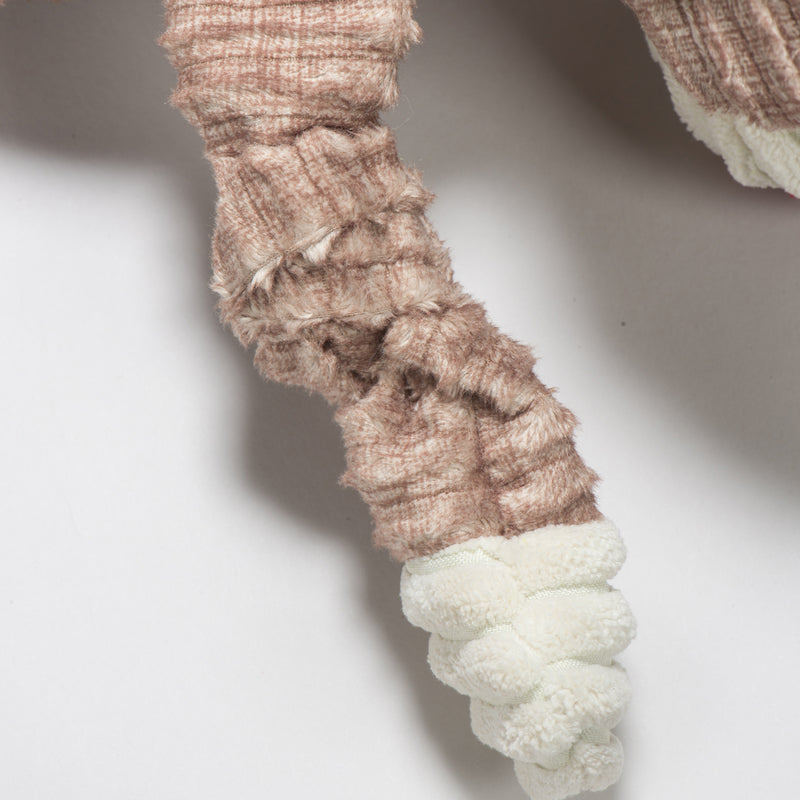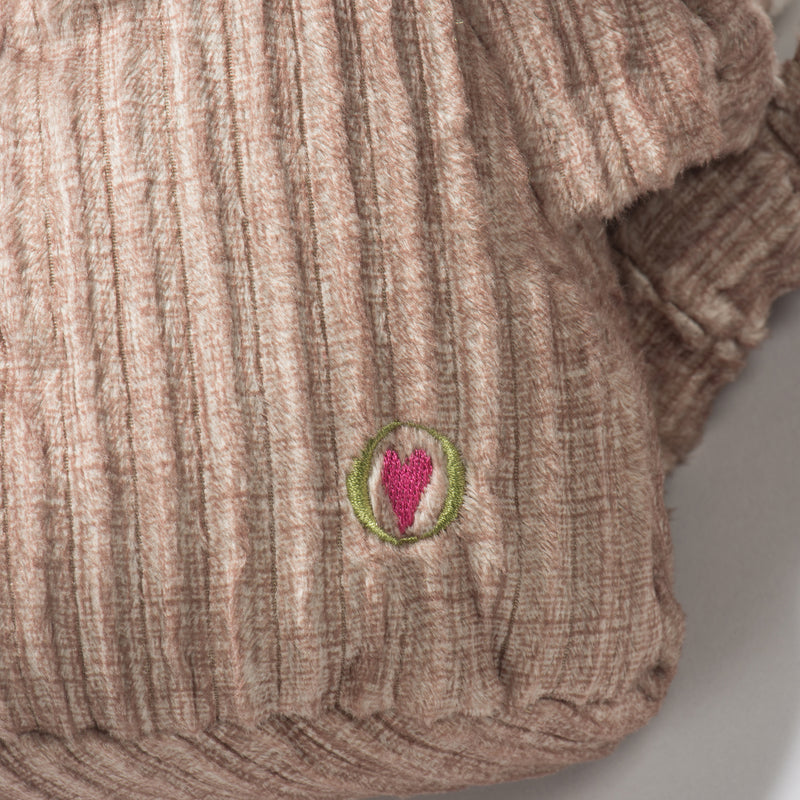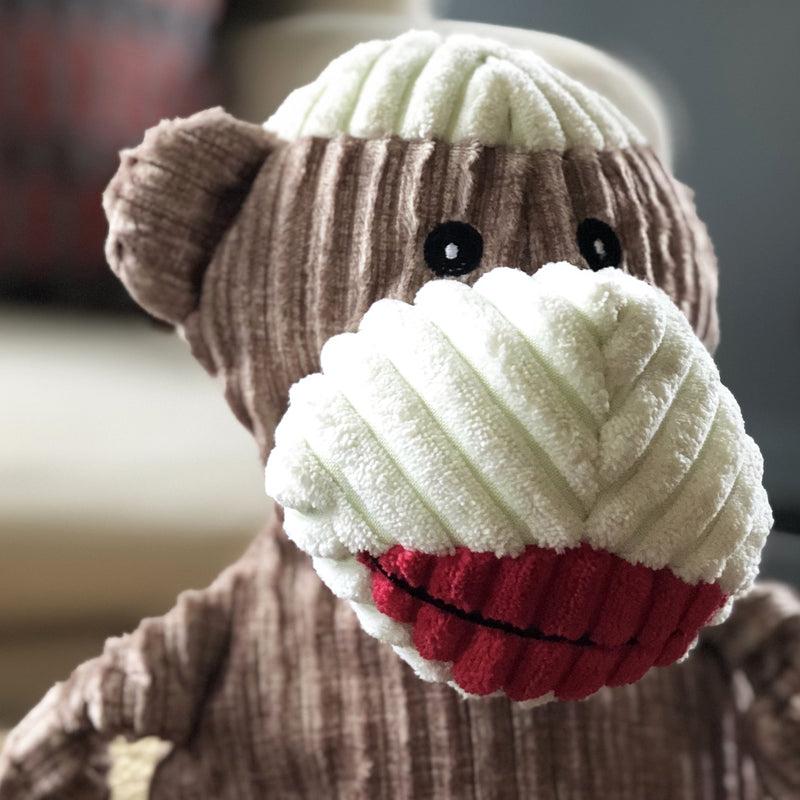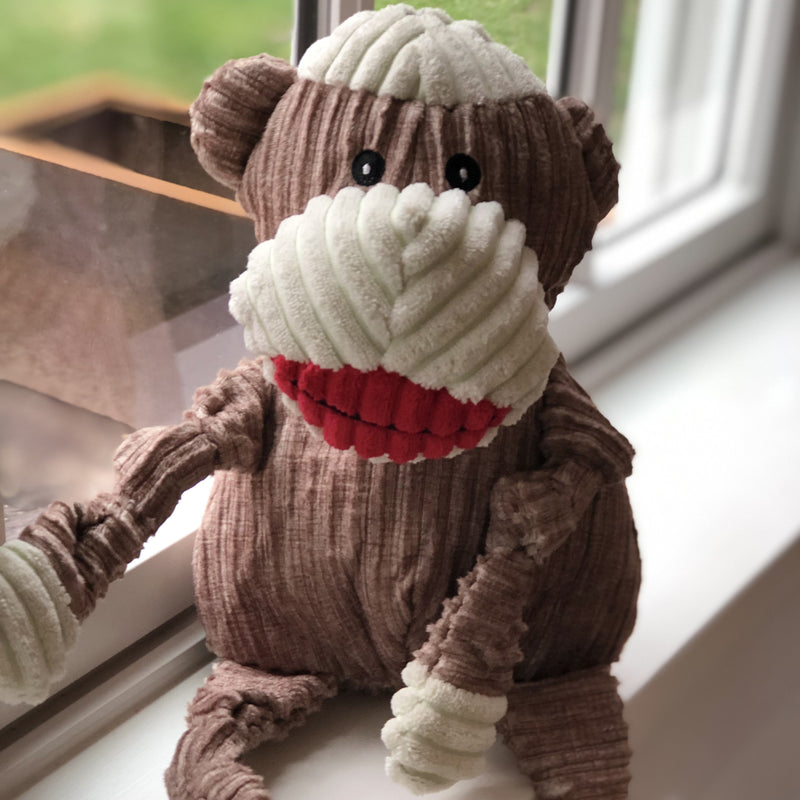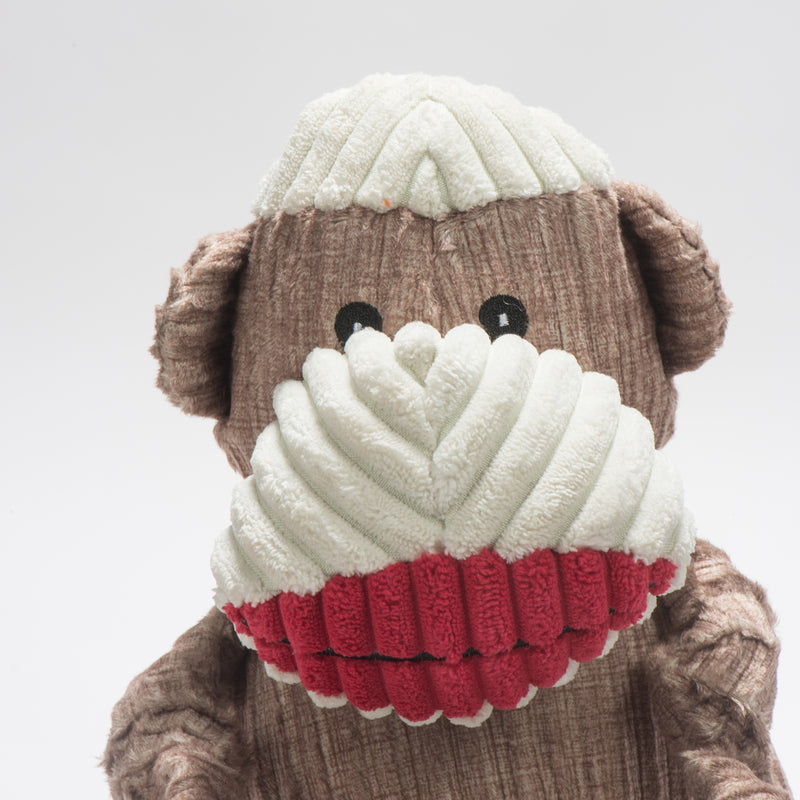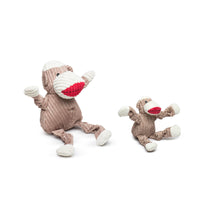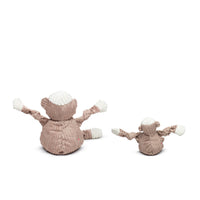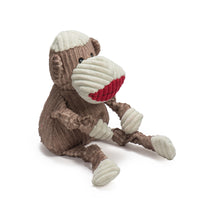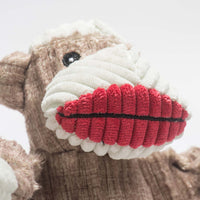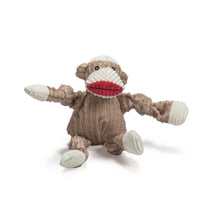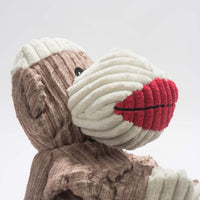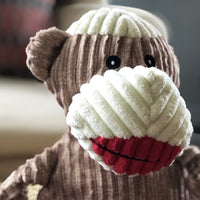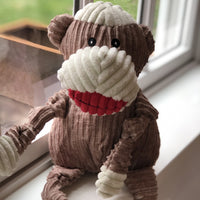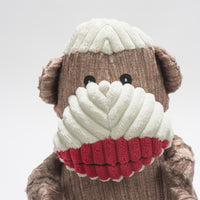 Stuey Sock Monkey Knottie®
$16.99 $0.00
The one, the only, SOCK MONKEY!  Everyone's favorite, the original Sock Monkey in lush tan/brown with fun red lips is a retro joy ride of fun.

 Small Toy measures approximately 9" Tall x 5" Wide x 3" Deep.
Large Toy measures approximately 15" Tall x 9" Wide x 3" Deep.
Each Knottie® contains 5 squeakers.
SKU: 10524
Tuffut Technology®
provides extra durability

Knotted Limbs
for chewing & tugging

Several Sizes
for dogs & cats, small to large!

Multiple Squeakers
to keep your pet entertained

Machine Washable
for extended usage & extra play time!

100% Embroidered
Look for our heart!