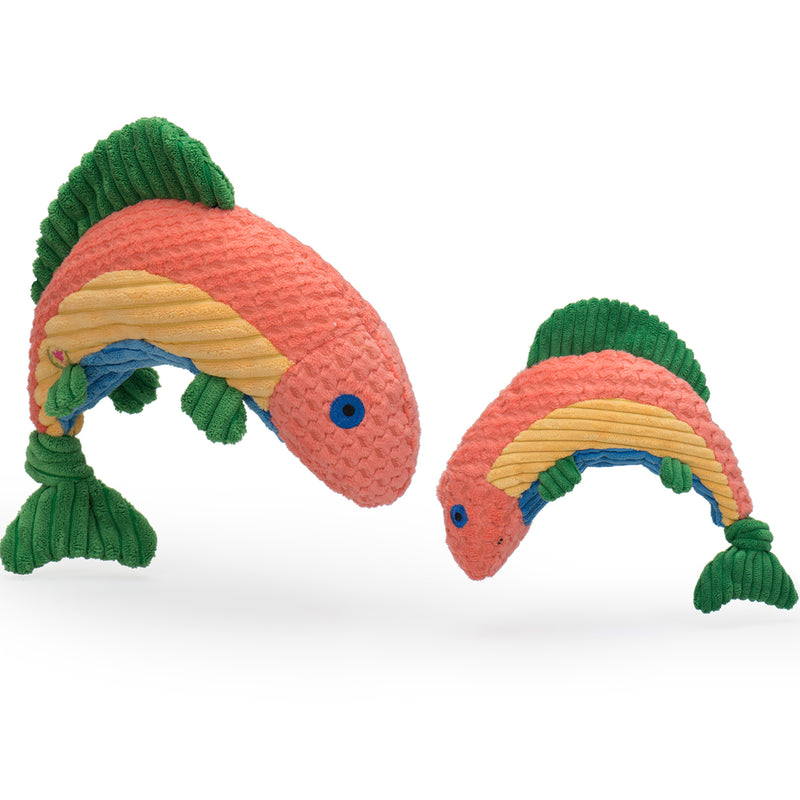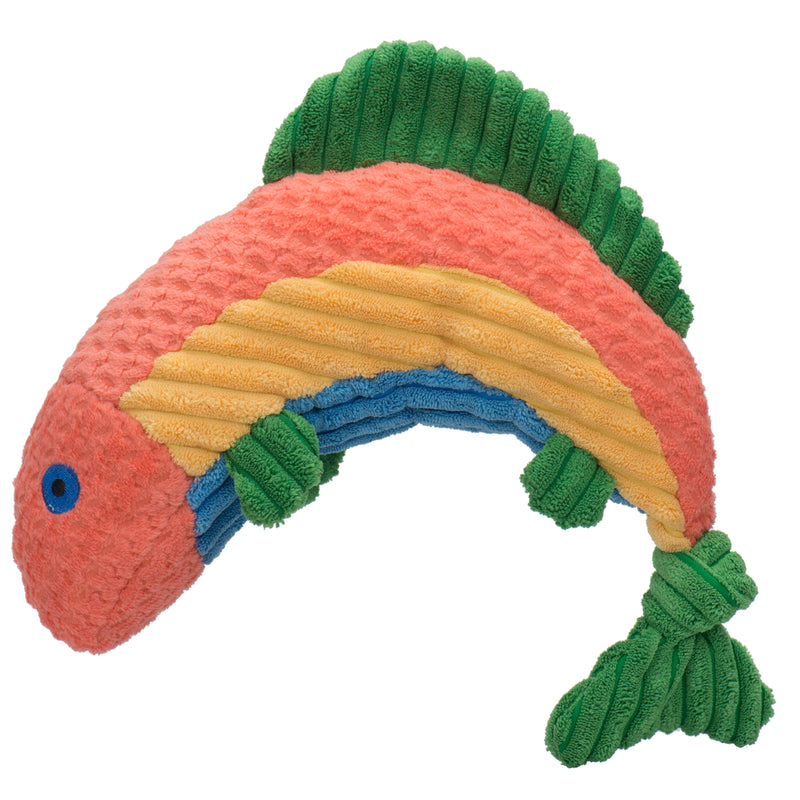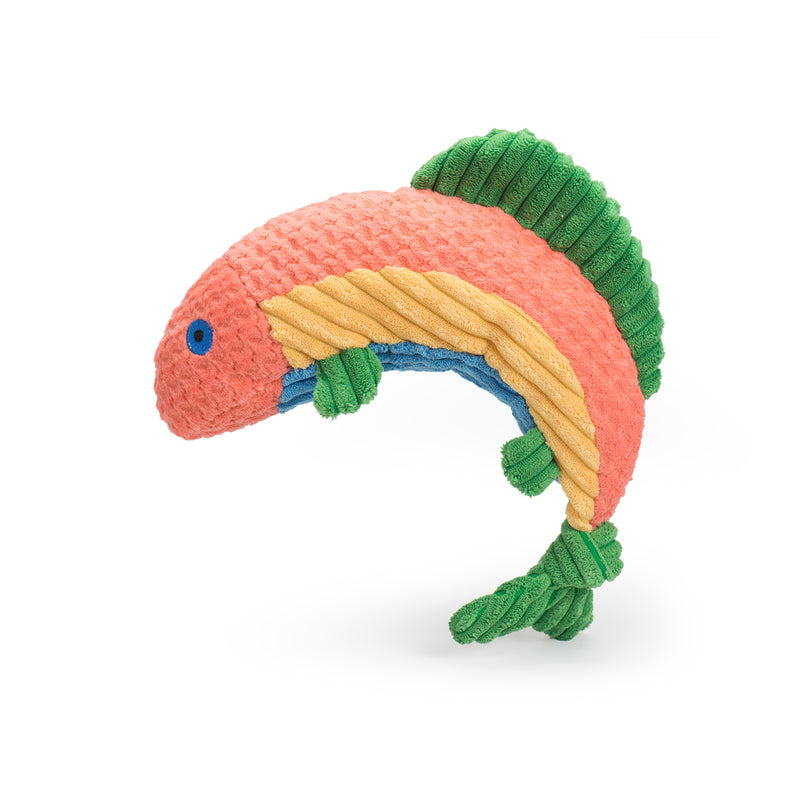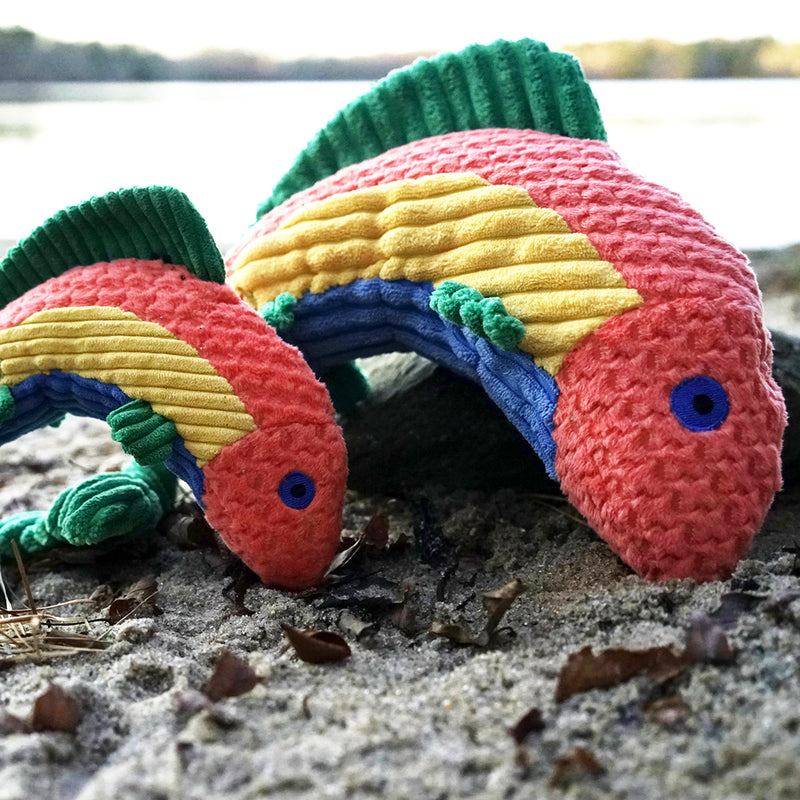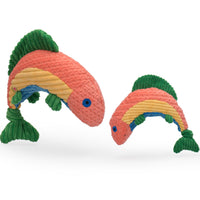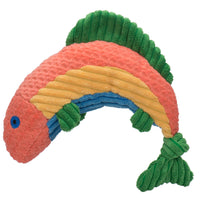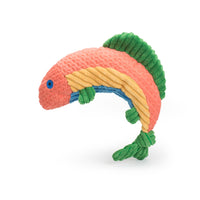 Rauccous Rainbow Trout Knottie®
$14.99
Fishing for a fun new toy for your pup? HuggleHounds® Trout Knotties® are a great catch, whether you're angling for bright colors (our Raucous Rainbow fits the bill!) or you're a fan of toned-down neutrals (our freshwater Totally Tiger Trout can swim in!). Our Trout Knotties® are shaped right, and dogs will love holding, toting, and playing with their perfectly half-rounded bodies.
Our original design—a friend for your best friend!
Hugglehounds® Knotties® are the original knotted, plush dog toy! Knotties® are the most durable plush dog toys available for dogs and puppies. All Knotties® are made with exclusive Tuffut Technology®, a durable three-layer lining on the inside that stays soft and cuddly on the outside.
Small Toy measures approximately 7" Wide x 6" Tall x 2.25" Deep.
Large Toy measures approximately 12" Wide x 12" Tall x 3.25" Deep.
Each Small and Large Knottie® contains 1 squeaker.
SKU: 10013
Tuffut Technology®
provides extra durability

Knotted Limbs
for chewing & tugging

Several Sizes
for dogs & cats, small to large!

Multiple Squeakers
to keep your pet entertained

Machine Washable
for extended usage & extra play time!

100% Embroidered
Look for our heart!
Check out Rauccous Rainbow Trout Knottie® in the wild!
@hugglehounds