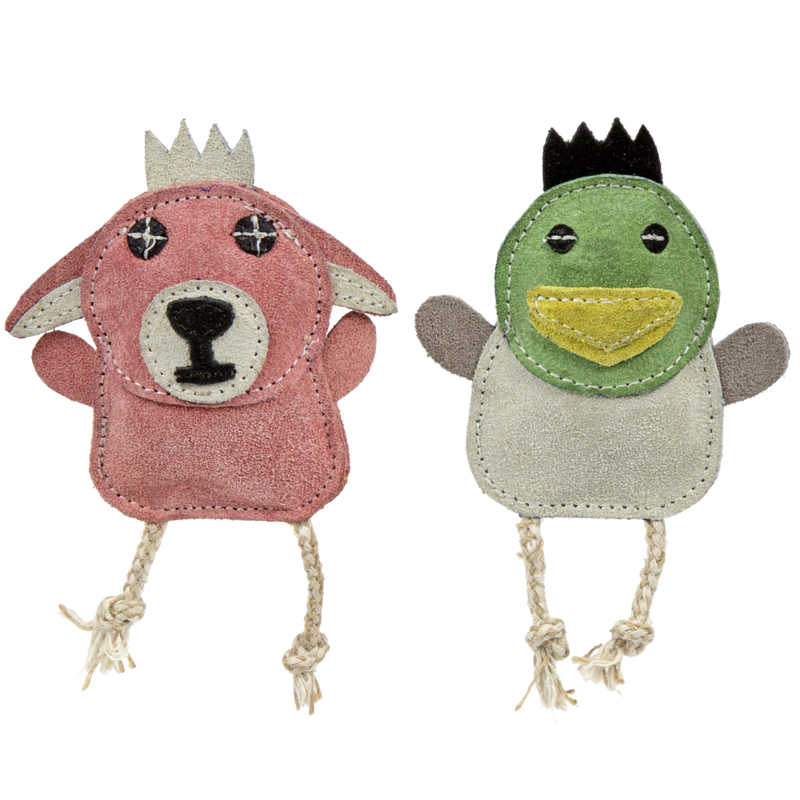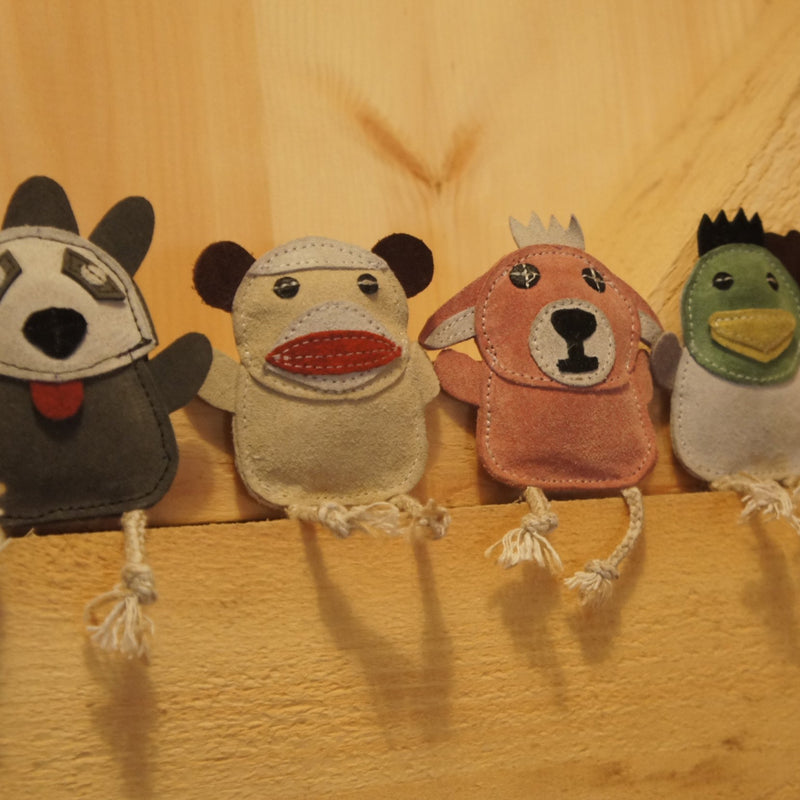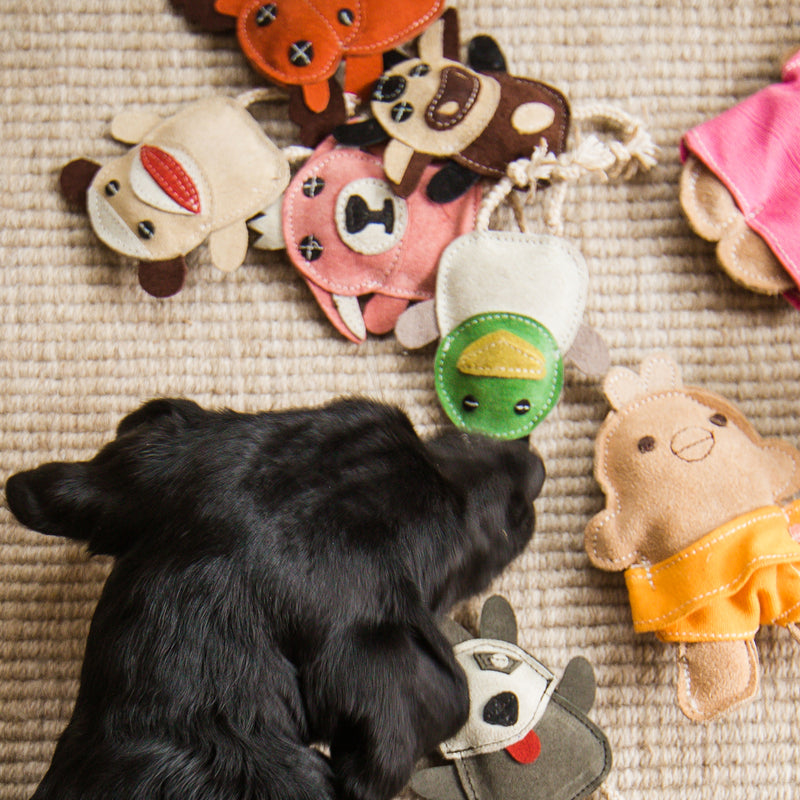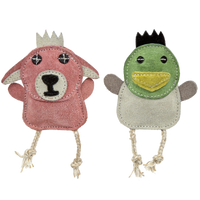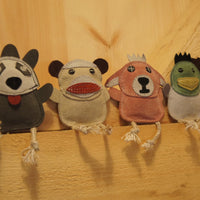 Wee Buddies Naturals Dilly Duck & Bitsy Bunny
$9.99 $0.00
So, a duck and a bunny walk into a bar…
HuggleHounds® Wee Buddies are crafted of natural, sueded leather & cotton rope and come 2 to a pack—buddies for life! Wee Buddies each have a squeaker. Their rough natural materials help clean your pet's teeth and exercise their jaws. Wee toys contain absolutely no chemicals and were designed with sustainability in mind.
Each individual Wee Buddie is approximately 3" Tall x 2.5" Wide x .5" Deep.  (Rope legs are about 2" Long.)
SKU: 30794
Single Squeaker
for quieter fun
Check out Wee Buddies Naturals Dilly Duck & Bitsy Bunny in the wild!
@hugglehounds