Honoring United States Army Major Marie Rossi this Memorial Day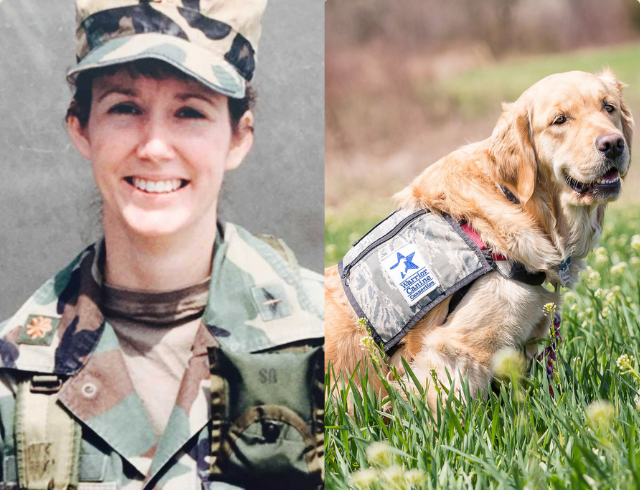 Major Rossi was the first Army female unit commander to lead combat operations on Dessert Storm. WCC's Rossi is named in honor of Marie Therese Rossi. 
This Memorial Day, we commemorate Army Major Marie Therese Rossi, the first Army female unit commander to lead combat operations in Dessert Storm. Army Major Marie Rossi, from Oradell, New Jersey, graduated from River Dell High School. She then attended Dickinson College where she enrolled in her school's Army ROTC program. In 1980, Major Rossi obtained her BA in Psychology and upon graduation went on to be commissioned a Second Lieutenant.       
As a Captain, Rossi was chosen to attend Army Flight School at Fort Rucker and was assigned to the Charter Member Class of the Army Aviation. Major Rossi completed a rotary-wing flight program and became a pilot in 1986. By 1991, she was commanding Company B of the 2nd Battalion, 159th Aviation Regiment, 18th Aviation Brigade, a CH-47D Chinook helicopter company. In support of Operation Desert Shield Major Rossi deployed to Saudi Arabia, with her unit tasked to fly fuel and ammunition to the advancing 101st and 82nd Airborne Divisions, often dropping supplies ahead of the friendly forces into enemy territory. On the evening of March 1, 1991, Major Rossi was killed, along with her crew, during a helicopter accident in bad weather. She was 32 years old. 
Major Rossi was the first female US combat commander to fly into battle when she did so in the Persian Gulf War.  In 1992, Major Rossi was inducted into the Army Aviation Hall of Fame. The day before the war began, Major Rossi was interviewed by CNN and humbly said "What I am doing is no greater or less than the man who is flying next to me. I think if you talk to the women who are professionals in the military, we see ourselves as soldiers." 
It is with enormous pride that our HuggleCause™ partners at Warrior Canine Connection have named WCC Rossi in honor of this outstanding soldier. 
We are proud to work with Warrior Canine Connection to share these stories. You can help support WCC through the purchase of a WCC HuggleCause™ Knotties® or by making a direct donation.   
Backed by our HuggleHeart Promise™
Each HuggleHound™ is made with care to be a lasting companion for your companion. Look For Our Heart™ to know you're getting a hand-stitched HuggleHound™ with our one-of-a-kind designs and exclusive Tuffut Technology®!