Raining and Pouring? Don't Leave Them Snoring- How To Entertain Your Dogs Indoors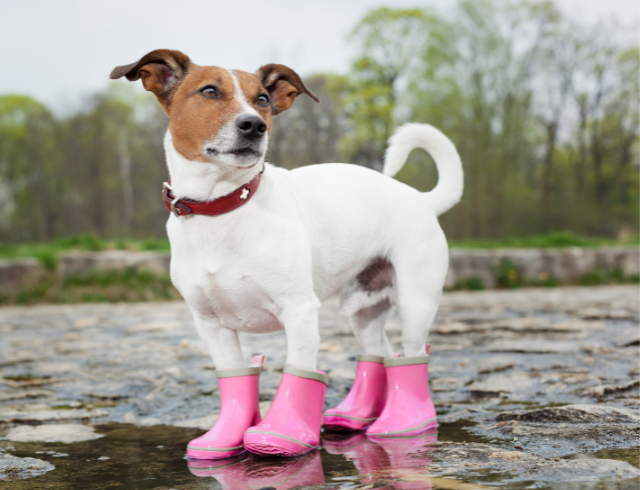 With warm weather comes rain, and your furry friends will need to be entertained nonetheless. It's crucial your furry loved ones are still getting proper engagement and stimulation. Don't leave them snoozing away all day- we've compiled a list of ways to keep your pups happy AND dry!
Indoor Treasure Hunt: Hide treats or toys throughout your home and create a fun treasure hunt for your dogs. Use their sense of smell to guide them and make it a rewarding experience. This activity will keep them engaged, mentally stimulated, and provide a positive outlet for their energy.

Engaging and Durable Toys: Invest in interactive, and long-lasting toys designed for dogs. Our Knotties® are an excellent choice for an engaging toy. Their knotted limbs increase their durability, and encourage tiring pulling! Interactive toys provide mental stimulation and keep dogs entertained for hours.

Indoor Training Sessions: Rainy days are perfect for working on training with your dogs. Teach them new tricks, practice obedience commands, or reinforce their existing training. Training sessions provide mental stimulation, strengthen the bond between you and your dogs, and help them expend energy in a positive way.
Remember, it's essential to consider your dog's individual preferences, energy levels, and any specific restrictions or limitations they may have. The fun doesn't have to stop when it pours, in fact, this is the perfect time to teach your pup not to be afraid of the rain- but to embrace it!
Backed by our HuggleHeart Promise™
Each HuggleHound™ is made with care to be a lasting companion for your companion. Look For Our Heart™ to know you're getting a hand-stitched HuggleHound™ with our one-of-a-kind designs and exclusive Tuffut Technology®!