Introducing BADRAP: Our Next HuggleCause™ Initiative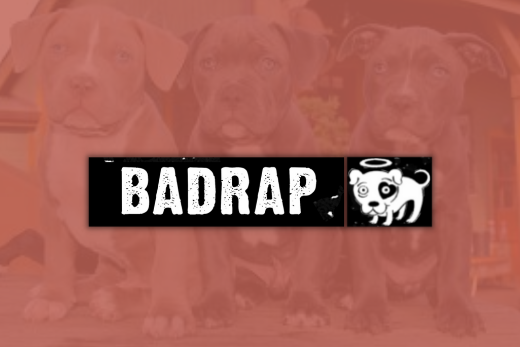 We're focusing on the dogs all HuggleCause™ long! After the great success of supporting Project K-9 Hero, we are thrilled to introduce our furry friends to BADRAP, an organization whose mission is to provide support for pit bull-type, blocky head dogs & their owners.
Since 2005, BADRAP community support has included spay/neuter work and emergency vet care in addition to vaccinations, microchips, and general support to pit bull-type breeds and their owners.
Like many, we're inspired by BADRAP's mission, so we've created a limited-edition Blocky Bob Knottie® to honor and support their work. Blocky Bob represents the pups with blocky heads, and he is here to raise awareness for BADRAP and their goals to change the stereotype on pit bull-type dogs.
Part of the proceeds of our Blocky Bob Knottie® will go towards helping BADRAP help the dogs. Join us in our mission by purchasing a Blocky Bob today!
To learn more about BADRAP visit https://badrap.org/
Backed by our HuggleHeart Promise™
Each HuggleHound™ is made with care to be a lasting companion for your companion. Look For Our Heart™ to know you're getting a hand-stitched HuggleHound™ with our one-of-a-kind designs and exclusive Tuffut Technology®!