Read More About Meagan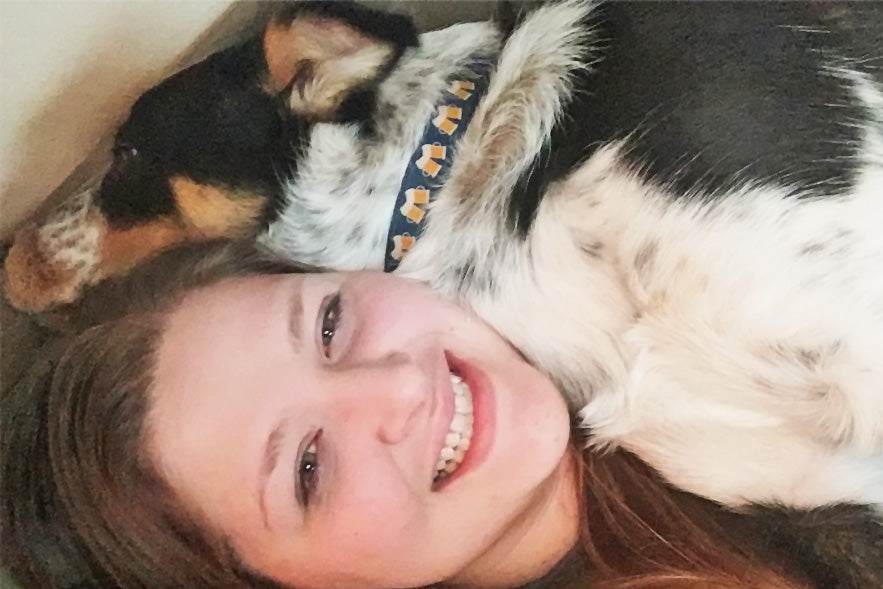 "My dog Mac has been there for me when I had no one else, from laying next to me while I'm on the bathroom floor sick, to cuddling me in bed when I'm in too much pain to get up, to hiking up mountains and playing at the park when I'm feeling great. He is the closest thing to my child since I can't have children from cancer. He is my best friend and the bestest boy."
Meagan
Meagan is an LBBC leadership volunteer with our Young Advocate, and lives in Texas. She is 27 years old, and was diagnosed at age 22.
Pictured: Mac


Did you know 84 cents of every dollar donated goes directly to Living Beyond Breast Cancer's educational programs and support services?
LBBC has consistently garnered a four-star rating from Charity Navigator, so you can be assured donations go directly to serve the women who use LBBC's services. Charity Navigator also tracks accountability and transparency policies to ensure the good governance and integrity of the organization.
Backed by our HuggleHeart Promise™
Each HuggleHound™ is made with care to be a lasting companion for your companion. Look For Our Heart™ to know you're getting a hand-stitched HuggleHound™ with our one-of-a-kind designs and exclusive Tuffut Technology®!