Read More About Lurdes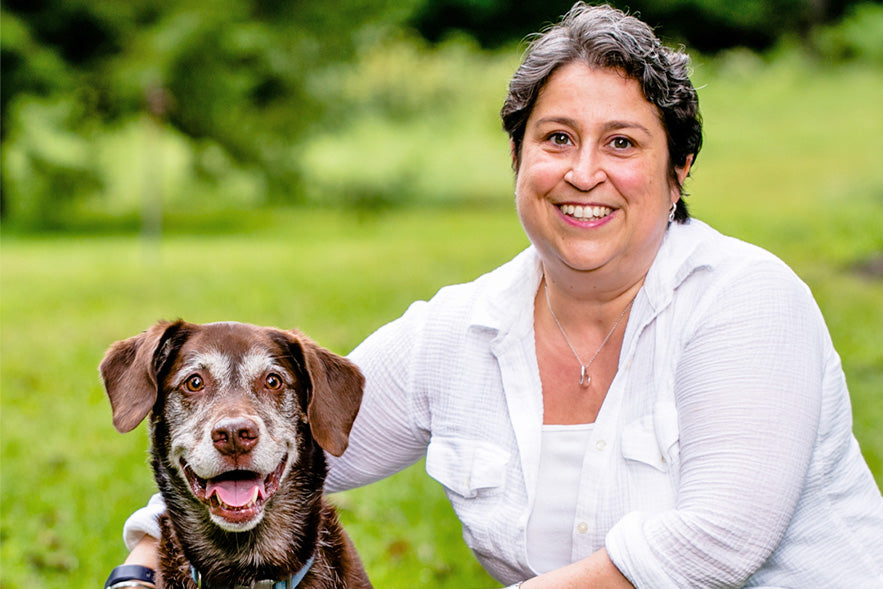 Family and friends were invaluable. However, I also had two unsung heroes, my dog, Spencer, and cat, Henry, that provided me tremendous comfort during my treatments for breast cancer. Always by my side, they gave constant snuggles and kisses. They knew that I was hurting, both physically and emotionally and helped guide me through those difficult times. Spencer and Henry would lay with me when I didn't have the strength to ask for help and comforted me through the nausea, fatigue and sadness.
I have attached a photo of what Henry does best – snuggle on my arm : )
Lurdes
Pictured: Henry and Spencer


Shop to make a difference! All HuggleHounds Limited Edition HuggleFleece Pink Bones carry a custom hang tag containing information about lbbc.org. When you visit your neighborhood pet retailer, look for the tag to learn more about their important work.
Backed by our HuggleHeart Promise™
Each HuggleHound™ is made with care to be a lasting companion for your companion. Look For Our Heart™ to know you're getting a hand-stitched HuggleHound™ with our one-of-a-kind designs and exclusive Tuffut Technology®!