BADRAP: It Takes a Village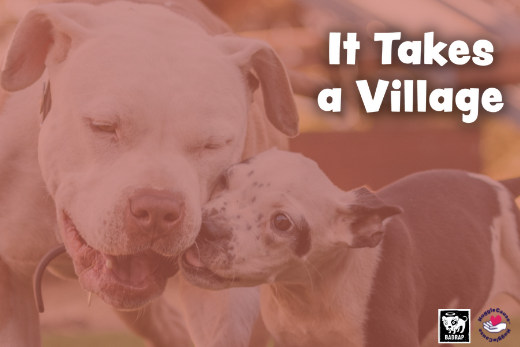 A lot has changed since March 2020 when COVID-19 hit. Adjustments to the "new normal" had to be made to nearly everything, including operations at BADRAP.
"During the COVID shutdowns and loss of income in our
community, we needed to find new and safe ways to
bring resources to families"
-Donna Reynolds (BADRAP Co-Founder)
Changes were made to their weekly Pit Ed classes and the Rescue Barn slowed down adoption matches to ensure safety. BADRAP altered the Keep 'Em Home Project to continue supporting families and their pets by supplying food cards to vulnerable and food insecure clients.
Throughout the pandemic, BADRAP has been sharing resources and tips on their social media- making it easy for others to have access to them.
"But now that things are opening up, the new challenge
is helping people get caught up with training and
spay/neuter help. It's tricky."
-Donna Reynolds (BADRAP Co-Founder)
While BADRAP came back strong and has continued their efforts, it's been taking more to supply the resources to those in need. It takes a village to overcome this pandemic and by purchasing a Blocky Bob Knottie® you can join us in our support of BADRAP so they can continue to respond to community needs.
Backed by our HuggleHeart Promise™
Each HuggleHound™ is made with care to be a lasting companion for your companion. Look For Our Heart™ to know you're getting a hand-stitched HuggleHound™ with our one-of-a-kind designs and exclusive Tuffut Technology®!