Help Your Dog Make a Friend with the Wee Dog People!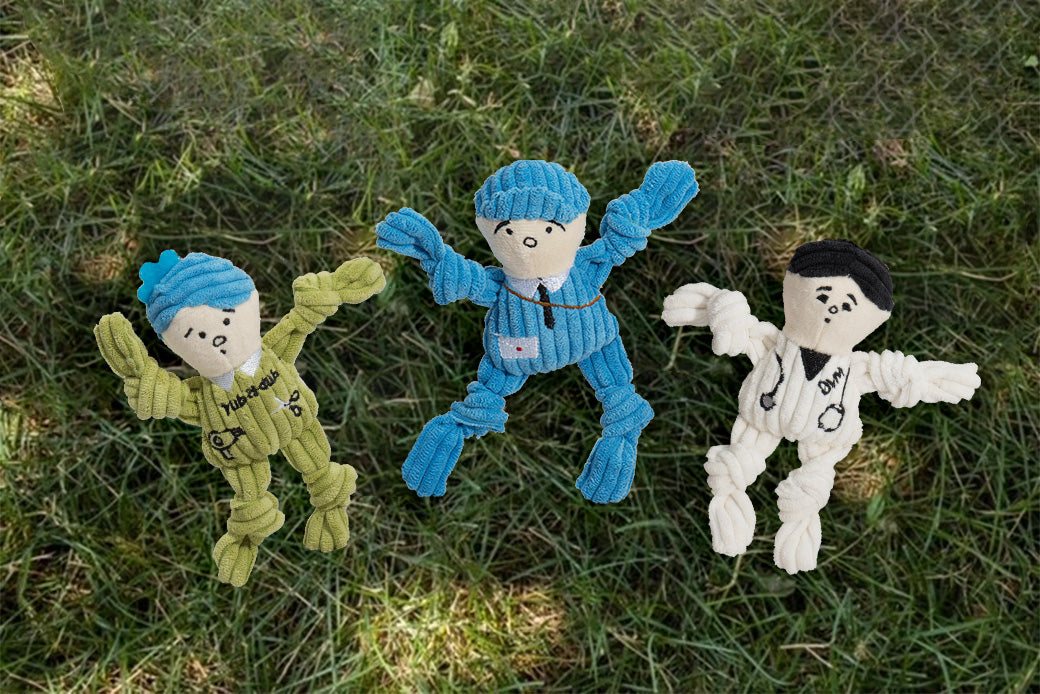 Groomers, mail carriers, veterinarians – these beloved professions may be notorious for being dogs' foils in media and myth when in reality these are folks who love dogs and have dogs of their own. We understand if your pup is a bit apprehensive of strangers, but we want to help your pup make more friends. Here are a few ideas to help your dog see more people as Dog People.
No Nerves For the Groomer
Loud noises, sharp clippers, and someone all up in your space? Your pup may understandably feel a little anxious about the groomer to begin with, but we know your groomer probably does what they do because they love dogs. Help your pup make a friend of the groomer by getting them adjusted early on to someone in their space.
Try introducing them to the blow dryer and clippers slowly at home, and maybe throw in a few treats to make a positive connection. Consider taking your pup on a walk before walking into the dog salon to relieve stress. Bring your pup's favorite toy with them to the groomer to provide a support system. These are little things to help your pup make a friend!
Mad at the Mail Carrier?
Hey! Who's that outside our house?! An intruder, a stranger? No, it's the mail carrier! We know the old go-around that dogs chasing the mailman and biting his bottom to reveal heart-adorned undies is an old motif, but we know nowadays your mail carrier may actually look forward to your house to see your pup.
To help your dog feel just as excited to see the mail carrier, consider leaving treats out near your mailbox for your mail carrier to gift your dog. Your pup may eventually see more of a friend rather than a foe in time.
Fast Friends with the Vet
Vets do what they do because they love all animals, especially dogs. Dogs are our best friends and there are a few ways to help your pup figure out the vet is there to take care of them, not hurt them. Everything from treats to toys could help your pup take a second to get adjusted to their new surroundings for the time being.
Consider bringing their favorite treats with you to the vet and offering them to your pet while the vet does their exam – if the vet doesn't have their own already! Your pup may also love a toy to snuggle with or chew on while you and the vet talk through details. It can be scary to be up on that table waiting for something to happen sometimes. The main thing is always to help your pup know the vet is a friend who cares as much as you do.
There are Dog People & There are DOG People!
We want your pup to have a pack full of friends. Our Wee People 3-pack is another great way to get your pup in with the right folks. Cozy up with our Wee People Groomer, Mail Carrier, and Vet, and let your pup feel excited about seeing their real-life friends, too. These are all folks who love dogs, and this is one fun way to help your dog love them back. Help your dog make more friends with our Wee People 3-pack!
Backed by our HuggleHeart Promise™
Each HuggleHound™ is made with care to be a lasting companion for your companion. Look For Our Heart™ to know you're getting a hand-stitched HuggleHound™ with our one-of-a-kind designs and exclusive Tuffut Technology®!