HuggleHounds®️ Heart of the Month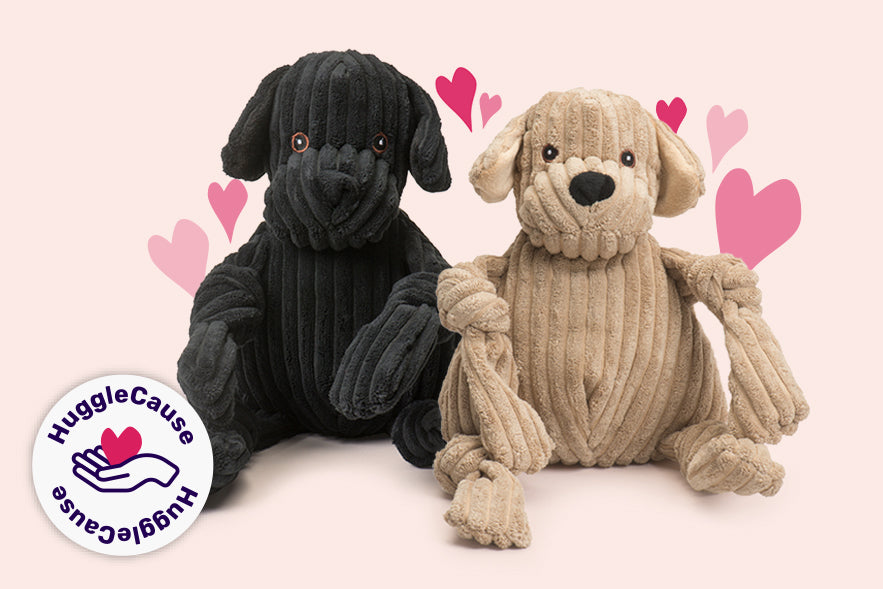 In 2021, our HuggleHounds "celebration of the heart" feels more meaningful than ever. To that end, we are launching the HuggleHounds Heart of the Month, an effort to raise awareness of causes and initiatives near and dear to our hearts. Each month we'll select a special toy for your furry friends to be paired with a non-profit organization. For each toy sold, a portion of the proceeds will be donated to the charity chosen by the HuggleHounds team. 
The first organization we're highlighting is Warrior Canine Connection. WCC utilizes clinically-based Animal Assisted Therapy to help wounded Warriors reconnect with life, families, communities, and each other. They also enlist recovering warriors in a therapeutic mission of learning to train service dogs for their fellow veterans! 
To support the mission of Warrior Canine Connection, we've created Black Lab Scout and Yellow Lab Bridget. Scout and Bridget pay homage to service dogs the world over as we salute Warrior Canine Connection. These two adorable canines will only be only available for a short time as they debut our HuggleHounds Heart of the Month.
Join us in supporting a wonderful cause in January!
Backed by our HuggleHeart Promise™
Each HuggleHound™ is made with care to be a lasting companion for your companion. Look For Our Heart™ to know you're getting a hand-stitched HuggleHound™ with our one-of-a-kind designs and exclusive Tuffut Technology®!