HuggleHounds®️ Heart of the Month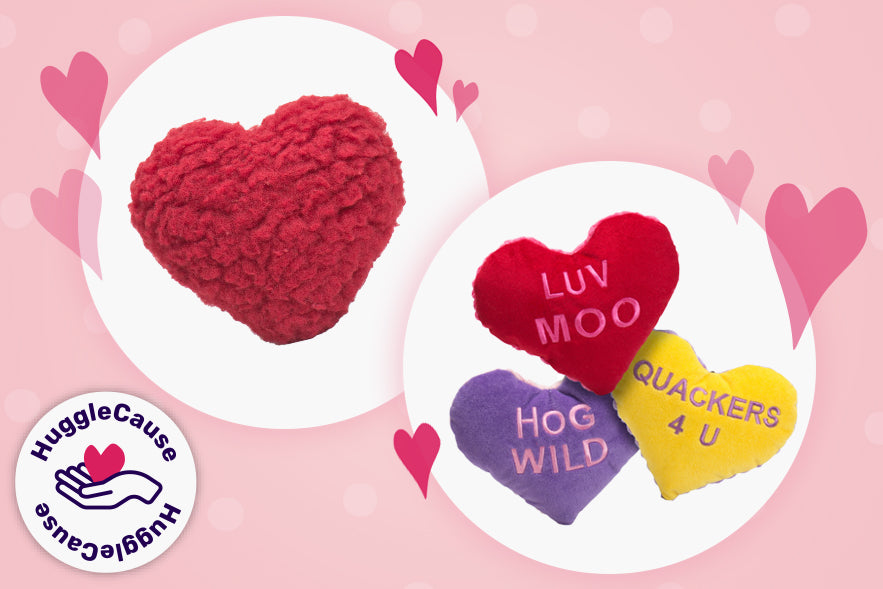 In 2021, our HuggleHounds "celebration of the heart" feels more meaningful than ever. In February, our HuggleHounds Heart of the Month initiative is raising awareness for House With A Heart Senior Pet Sanctuary!
House with a Heart's mission is to provide senior pets a "Helping Hand". Sanctuary residents are dogs and cats who have lost families and homes (often due to an owner's passing) and because of their advanced age and medical condition, have less of a chance of being adopted. 
Dogs that are part of House with a Heart receive medical care as needed, such as diagnostic screenings, dental care, surgery, and medications. For senior dogs, the organization provides another helping hand by encouraging others to provide them with forever homes through the House with a Heart "Sanctuary of Your Own" program.
To help support this wonderful cause, a portion of the proceeds from HuggleFleece HuggleHeart and our Valentine's Day Sweetheart Messages will benefit House With A Heart during February. These toys not only symbolize the love we share with our fur babies but also spread a little love to elder pets that need some extra special attention. 
Help us spread the word by posting image of your pup and their Heart toy on social media and tagging #housewithaheart and #hugglehounds.
Backed by our HuggleHeart Promise™
Each HuggleHound™ is made with care to be a lasting companion for your companion. Look For Our Heart™ to know you're getting a hand-stitched HuggleHound™ with our one-of-a-kind designs and exclusive Tuffut Technology®!