HuggleHounds®️ Heart of the Month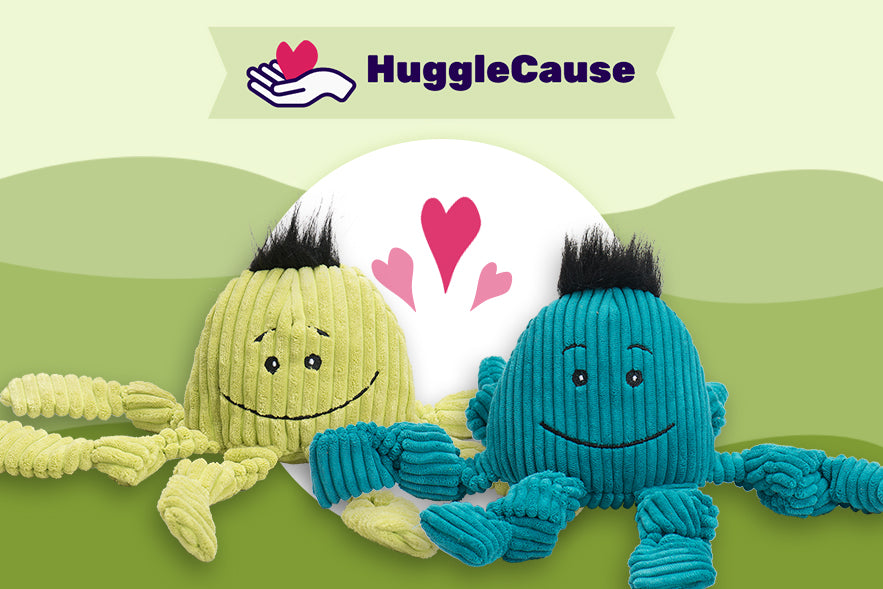 In 2021, our HuggleHounds® "celebration of the heart" feels more meaningful than ever. In March, our HuggleHounds® Heart of the Month initiative is raising awareness for VCA Charities.
Since 2005, VCA Charities has provided free veterinary services, medication, food, and financial support to more than 100 nonprofit shelter and animal welfare organizations across the nation. Some of the services they provide include:
The Pet Food Pantry Program, providing nutritious pet food meals to needy families to help keep their pets healthy and happy. 
Access to care grants to help in disaster response or COVID-19 relief efforts and allow animal welfare organizations in our communities to reach to help as many pets as possible.
The Pennies for Pets program, providing a platform for collecting donations through rounding up totals of retail bills for support of animal hospitals and other non-profit organizations. 
By purchasing an Octo Knottie™ or Hexo Knottie™, you'll be providing a portion of proceeds to VCA Charities so they can continue their mission of helping animals around the United States. Extend a hand (or in this case, a limb!) and help us make a difference in March! 
Spread the word by posting an image of your pup and their Knottie™ toy on social media and tagging #vcacharities and #hugglehounds!
Backed by our HuggleHeart Promise™
Each HuggleHound™ is made with care to be a lasting companion for your companion. Look For Our Heart™ to know you're getting a hand-stitched HuggleHound™ with our one-of-a-kind designs and exclusive Tuffut Technology®!