HuggleHounds®️ Heart of the Month in May and early-June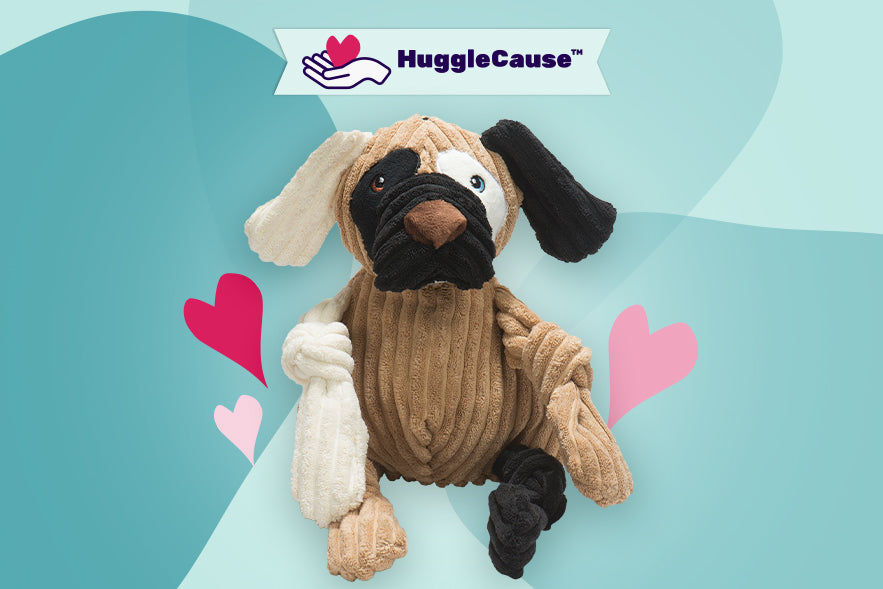 In 2021, our HuggleHounds® "celebration of the heart" feels more meaningful than ever. In May and June, our HuggleHounds® Heart of the Month initiative is raising awareness for Humane Rescue Alliance.
After merging with St. Hubert's animal welfare center in New Jersey, Humane Rescue Alliance has become the first regional, community-based, multi-state animal welfare organization in the nation. Last year, HRA saved 15,211 lives through adoption and transport efforts. 
By purchasing a HuggleMutt Patches Knottie™, you'll be providing a portion of proceeds to Humane Rescue Alliance so they can continue their mission of rescuing animals in need in the United States. Help us make a difference by putting this adorable mixed-breed toy to work! 
Spread the word by posting an image of your pup and their
HuggleMutt Patches Knottie™
toy on social media and tagging @humanerescue and #hugglehounds!
Backed by our HuggleHeart Promise™
Each HuggleHound™ is made with care to be a lasting companion for your companion. Look For Our Heart™ to know you're getting a hand-stitched HuggleHound™ with our one-of-a-kind designs and exclusive Tuffut Technology®!