Warrior Canine Connection. WCC honors and empowers veterans by helping Warrior Trainers interact with dogs as they move from puppyhood to training to adult service dogs. Warrior Trainers benefit from a physiological and psychological animal-human connection while reconnecting with their own families, communities, and lives.
With every Limited Edition Luke and Tommy II Knottie sold, we donate a portion of the proceeds to this incredible non-profit.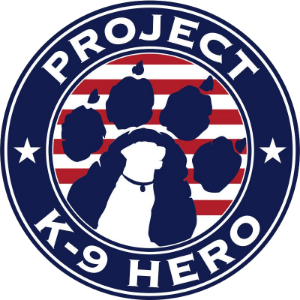 Protect those who protect us! Project K-9 Hero works tirelessly to provide the best quality of life for our nation's retired Military Working Dogs and Police K-9 Heroes. By offering assistance with medical costs, food, rehabilitation, adoption, and end-of-duty services, every K-9 Hero is rewarded with the way of life that they deserve for their faithful, loyal service.
Support Project K-9 Hero by bringing home HuggleHounds K-9 Flash and we'll donate a portion of every purchase to this HuggleCause™

We're honored to donate a portion of every Pink Bone purchase to Living Beyond Breast Cancer (LBBC): a national nonprofit that connects breast cancer patients and survivors with trusted information and a community of support. This is a cause we stand by unyieldingly, and we love that we can support people and their pets alike.
In solidarity with such amazing and tireless efforts, our Limited Edition Pink Bone is ready for hours and hours of playtime, while also sending a clear signal of support for those impacted by breast cancer.